Market Volatility During the Coronavirus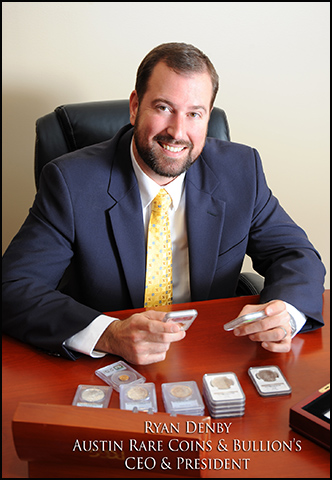 The sudden volatility in stocks and asset prices has caused a rapid surge of demand for physical precious metals. This has been compounded by the implementation of social distancing in response to the coronavirus.
This means that prices and availability on certain items is changing by the minute. Premiums are rising and delays are building industry wide. We are doing our best to stay on top of things, and after thirty years in business we have been here before. This is to be expected in a market environment such as this. A flight to safety is underway.
We are closely tied into these market movements and we are able to lock in client trades like always; however, there will be shipping delays on certain products. We deal directly with world mint distributors so our supply lines are absolutely solid. However, demand has overtaken supply in many popular products.
Ausitn Coins just needs everyone, whether buying or selling, to be aware of this situation and expect longer than normal delays on shipping and payments as a result of everything mentioned here.
Rest assured that once an order is placed, funded and confirmed it is 100 percent guaranteed to be delivered as soon as possible! When you place a trade with us, we will do our best to set your expectations in a realistic manner, but understand that we are subject to the supply issues experienced by every precious metals dealer in the country right now.
As an extra precaution, we must insist on no in person walk-ins or buybacks at this time. It is important for us to keep our employees and our customers safe from outside traffic at this time. Sorry, no exceptions until further notice.
ARCI staff will not be going to the post office at this time to drop off packages. For safety we have scheduled secure pick up and delivery services.
Our shipping department will be here daily but will not necessarily be here for normal working hours. The ARCI trading floor is in full operation and we are fully capable of working remotely. Be aware that hours may change day to day depending on the workload, but the bottom line is that we want our staff and our clientele to stay as safe as possible today and every day.

If you have immediate questions, please call us. We are here to help, always.

Austin coins is extending our sales hours from 830am to 8pm central time and we are working hard through this season of uncertainty.

Thank you for your understanding and patience.