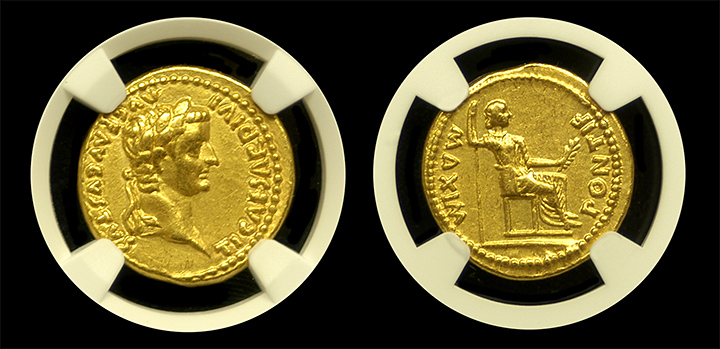 When it comes to ancient Roman coins investors always ask, are Roman coins worth anything? Well today, that depends on quality, rarity, and other important factors. For example, eye appeal, artistic merit, historical significance, and precise state of preservation. Here are some considerations you can review before acquiring any Ancient coin.
A gold aureus was worth 833⅓ denarii in 301. The same aureus was valued 4,350 denarii in 324. Ancient coins gain value throughout time. Mainly, due to the demand of a finite quantity that can be found.
As noted on our Ancient Gold Coins Website:

Ancient coins are magnificent, like a small pieces of art, as stated on our Ancient Gold Coins Webpage.
Overall, ancient coins are authentic, unique, and rare.
Ancient coins are movable, individual treasures.
Owning ancient coins is a wise decision. Because, their supply is limited with a growing demand from investors and collectors.
It is a prudent option to collect ancient coins. Because they are in short supply and are particularly prized after by investors and collectors.
It is also worth noting that Ancient coins are neither reportable or convertible. As a result, getting highly rare and magnificent antique coins does not have to cost a fortune.
Ancient Tiberius Gold Aureus
However, some very rare coins can cost 5, 6, and sometimes even 7 figures. With this particular coin, are Roman coins worth anything? That is a loaded question. This Ancient Tiberius Gold Aureus is valued over $11,000 and is certified by NGC in Choice Very Fine 5x4 condition. There are historical reasons why this coin is so valuable and sought for.
Tiberius controlled the Roman Empire between 14 and 37 AD. During Jesus Christ's life and death, he reigned. Coins bearing his likeness are very desirable. Particularly, when in such a fine state of preservation. This unique coin is well centered and struck with originality and lots of eye appeal. Great coin for the money and a classic rarity from ancient Rome.
If this coin or other Roman Empire coins strike you interest, talk to one of our Ancient Coins Dealers. They can offer great advice and sound knowledge in the Ancient Rare Coins Market.