Sheldon Grading Scale 1 - 70


The Sheldon Grading Scale is a 70-point scale for grading coins, developed by Dr. William Sheldon in 1949. The Sheldon Scale is the standard for grading U.S. coins, and is used by the major third party grading services when assigning a grade to a coin.
Business Strike – coin struck for the purpose of becoming circulating coinage and as such intended for commerce, rather than for collectors.
Proof – Typically designed for collectors and not commerce. A specially made coin distinguished by sharpness of detail & usually with a brilliant, mirror-like surface. Proof refers to the method of manufacture and is not a grade. The term implies superior condition unless otherwise noted.
Mint State – The terms Mint State (MS) and Uncirculated (Unc.) are interchangeable and refer to coins showing no trace of wear. Such coins may vary slightly due to minor surface imperfections, as described in the following subdivisions:
Perfect Uncirculated (MS-70) – Perfect new condition, showing no trace of wear. The finest quality possible, with no evidence of scratches, handling, or contact with other coins. Very few circulation-issue coins are ever found in this condition.
Gem Uncirculated (MS-65) – An above-average uncirculated coin that may be brilliant or lightly toned and that has very few contact marks on the surface or rim.
Choice Uncirculated (MS-63) – A coin with some distracting contact marks or blemishes in prime focal areas. Luster may be impaired.
Uncirculated (MS-60) – A coin that has no trace of wear, but which may show a number of contact marks, and whose surface may be spotted or lack some luster.
Choice About Uncirculated (AU-55) – Evidence of friction on high points of design. Most of the mint luster remains.
About Uncirculated (AU-50) – Traces of light wear on many of the high points. At least half of the mint luster is
still present.
Choice Extremely Fine (EF-45) – Light overall wear on the highest points. All design details are very sharp. Some of the mint luster may show.
Extremely Fine (EF-40) – Light wear on the design throughout, but all features are sharp and well defined. Traces of luster may show.
Choice Very Fine (VF-30) – Light, even wear on the surface and highest parts of the design. All lettering and major features are sharp.
Very Fine (VF-20) – Moderate wear on high points of the design. All major details are clear.
Fine (F-12) – Moderate to considerable even wear. The entire design is bold with an overall pleasing appearance.
Very Good (VG-8) – Well-worn with main features clear and bold, although rather flat.
Good (G -4) – Heavily worn, with the design visible but faint in areas. Many details are flat.
About Good (AG-3) – Very heavily worn with portions of the lettering, date, and legend worn smooth. The date may be barely readable.
How to Get Started Today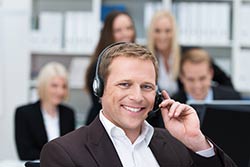 Call Us at 1-800-928-6468
Let our team of Austin Advisors answer all your questions. We can guide you into the best private, non-reportable hard assets to meet your needs and budget.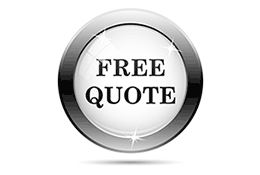 Get More, Pay Less
Everyone has different needs or timelines. Give us a budget and an idea of your goals and objectives, we'll customize a detailed portfolio just for you.