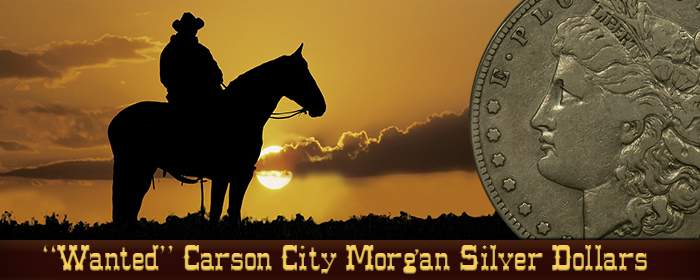 It would be hard to argue that any coin embodies the history and allure of the American Wild West more than Morgan Silver Dollars. Carson City was just a fledgling town with only a few small gold and silver mines in 1859. The first gold and silver began to be extracted from what would prove to be the largest find of precious metals ever discovered in the history of the United States. All coinage from Carson City Mint is highly sought after with legions of collectors. This has created a constant demand to buy and sell Carson City Morgan Silver Dollars. This also provides downside price protection, and furthermore, offers true long-term value.
TCC Morgans which were once only seen primarily as collectibles, have now become accepted as profitable long-term investments. Adding United States Rare Coins to your portfolio can be an ideal way to balance your investment portfolio. Especially, when stocks, bonds, or other precious metal holdings go through down periods.
CC Morgan Silver Dollars at Austin Rare Coins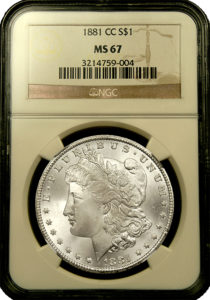 All Carson City Morgans we sell have been certified by PCGS or NGC. You'll find these certified CC Morgan Silver Dollars at Austin Rare Coins from years dating between 1878-1893. The Morgan Silver Dollar series is the most collected series of coins ever produced by the United States Mint.  In addition, those produced in Carson City Nevada are the most cherished of all the Morgans.
You should call and talk to one of our rare coin advisors. Most importantly, they are there to help you understand the rare coin market. For instance, they can help tell you what rare coins are best to add to your collection. In conclusion, recommend what rare gems meet your budget and expectations.
Thank you for stopping by and viewing Carson City Morgan Silver Dollars. Questions, give us a call at 1-800-928-6468. Want to learn more about CC Morgan Dollars?