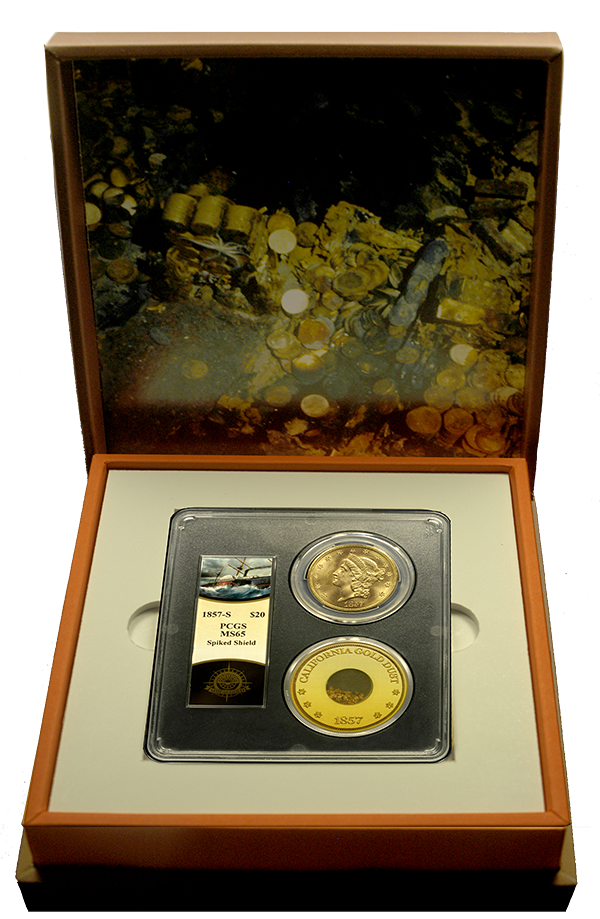 The SS Central America was also known as the "Ship of Gold." It operated during the 1850's transporting freshly mined gold from the California Gold Rush to New York. She did this twice a month until the largest hurricane of the 19th century struck on September 11, 1857. The ship sank along with 425 souls. Gold Coins from the 1857 Ship of Gold, millions of dollars went into the dark waters of the Atlantic Ocean. The loss of the cargo was so important to the financial market that it caused the Great Financial Panic of 1857.
Over 160 years later a few chosen dealers were picked to distribute these amazing golden treasures. Austin Rare Coins is one them honored to sell these shipwreck beauties to the public. Only 3,154 gold coins were recovered from the second salvage of the SS Central America back in 2014. Not since 2005 has there been a substantial find of high-end, United States gold coins. Above all, from a Civil War-Era Shipwreck. Most of the gold coins from the Ship of Gold are large $20 Liberty Head Gold coins. In addition, Double Eagles, preserved in an absolutely amazing state.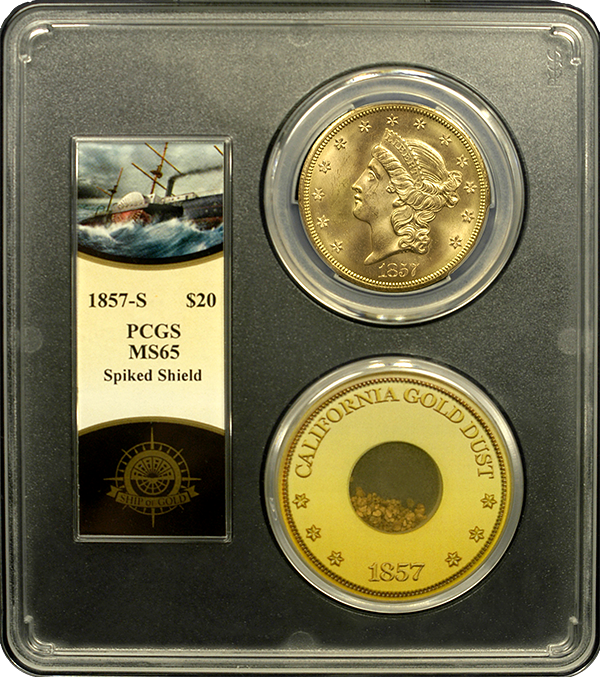 Most of the coins we have are 1857-San Francisco $20 Liberties in grades ranging from AU-58 (near mint) up to a single, gem Mint State-65 example. Allotments are extremely limited and demand for the sunken treasure is very high. We are amongst the first dealers to offer these coins and we acquired them at the lowest prices possible. Each coin has been carefully curated, graded and certified by PCGS. They all come in a gorgeous presentation case along with a "pinch of gold" from the shipwreck.
Our clients to have a chance to own
Gold Coins from the 1857 Ship of Gold are being offered for sale at what we feel is a very reasonable price. Especially, given their high gold content, historic importance, and overall beauty.
The quality and packaging of these coins from the "Ship of Gold" are very impressive.
**We want all of our clients to have a chance to own a Double Eagle from the SS Central America. Therefore, we're offering $1,400 for every ounce of gold that you would like to use as trade. No matter the grade.
Call 1-800-928-6468 for details and to lock-in these trades.