American Eagle Proof Coins
American Eagle Proof Coins
American Eagle Proof Coins
Gold Proof
Silver Proof
Certified Proof
Buffalo Proof
Rare Proof Coins
About Proof Coins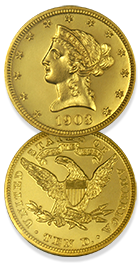 1903 $10 PROOF 66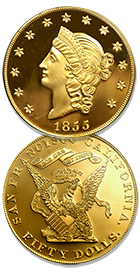 1855 Kellogg Re-strikes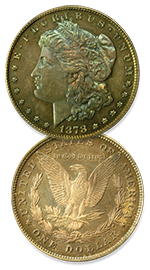 1878 Proof 66 Morgan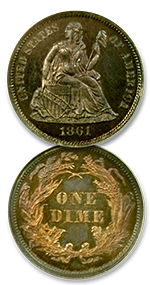 1861 10 cent Proof 66

Austin Rare Coins & Bullion is the trusted source for US Mint Proof American Eagle Gold & Silver Coins. These beautiful coins have been struck every year since 1986 and they typically come in four different sizes ranging from a one ounce down to a 1/10th ounce sized coin. To learn more scroll down and watch our short video with a brief background on Proof Eagle Coins!
Each proof coin is handed with meticulous care at the mint and struck several times to give it a flawless, mirrored appearance with a noticeable contrast between the shiny background and the frosted design motifs. Proof gold typically sells at a premium to their bullion counterparts as they are struck in far lower quantities when compared to bullion coins.
There are two ways you can own Proof Gold American Eagle coinage. The first way is as issued by the US Mint; in original government packaging and sealed in capsules to protect the fine details. Each capsule is housed in a velvet display booklet along with certificates of authenticity, which is then packaged in an original US mint box.
The other way to own Proof Gold is to acquire the coins in (slabs) holders and graded by PCGS or NGC, the top grading corporations in the business. In this case, the coins are typically graded in Near Perfect Proof 69 or Perfect Proof 70 condition. When dealing in certified proofs, every coin has been carefully inspected, certified, and accurately graded to ensure you're getting the absolute highest quality coins possible.


Gold Proof Coins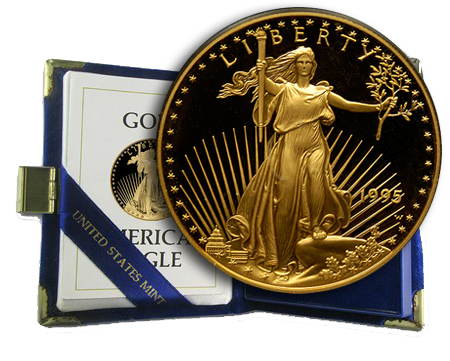 Proof American Gold Eagles
(Various Dates & Sizes)
Proof Gold American Eagles are struck in very limited quantities and have been issued each year since 1986. When you purchase a coin it comes encapsulated and placed in a velvet presentation case along with certificates of authenticity. It is also presented in a US Mint box for extra protection.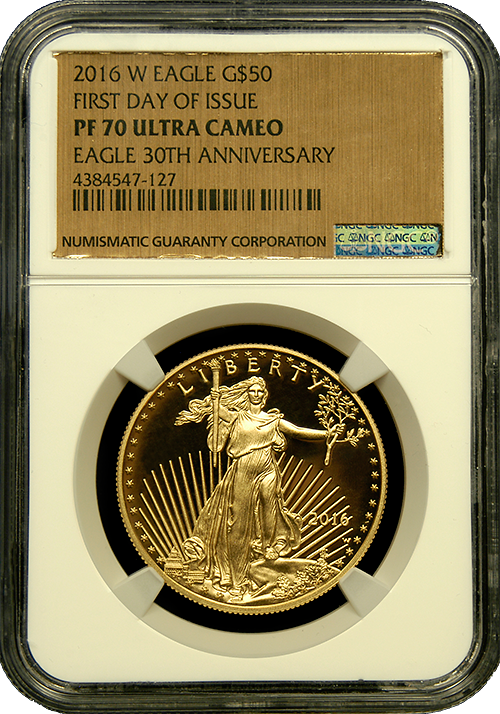 Proof Gold American Eagles are without a doubt one of the most beautiful, stunning gold coins minted across the globe. They are issued in extremely limited amounts each year and struck with meticulous care.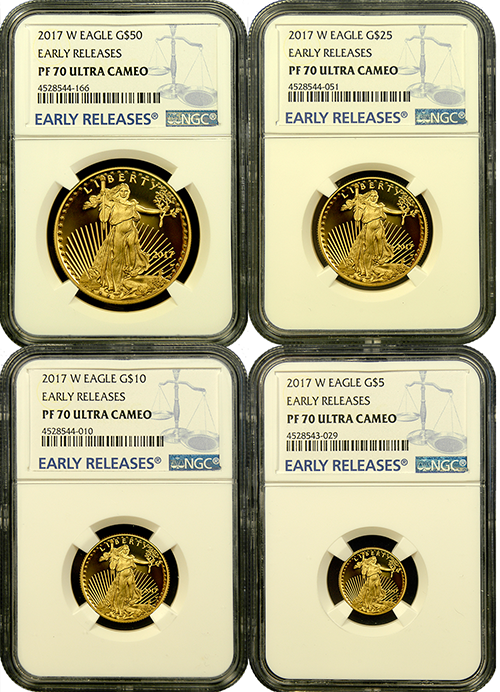 Minted in .999 fine gold, each coin is struck several times to ensure the highest detail. The gorgeous "black and white" cameo contrast between the design and the mirrored fields are impressive and beautiful.
Each coin is certified in perfect, Proof-70, or near perfect Proof-69 condition. Each set will consist of four different sizes: 1 ounce, 1/2 ounce, 1/4 ounce and 1/10th ounce.

Silver Proof Coins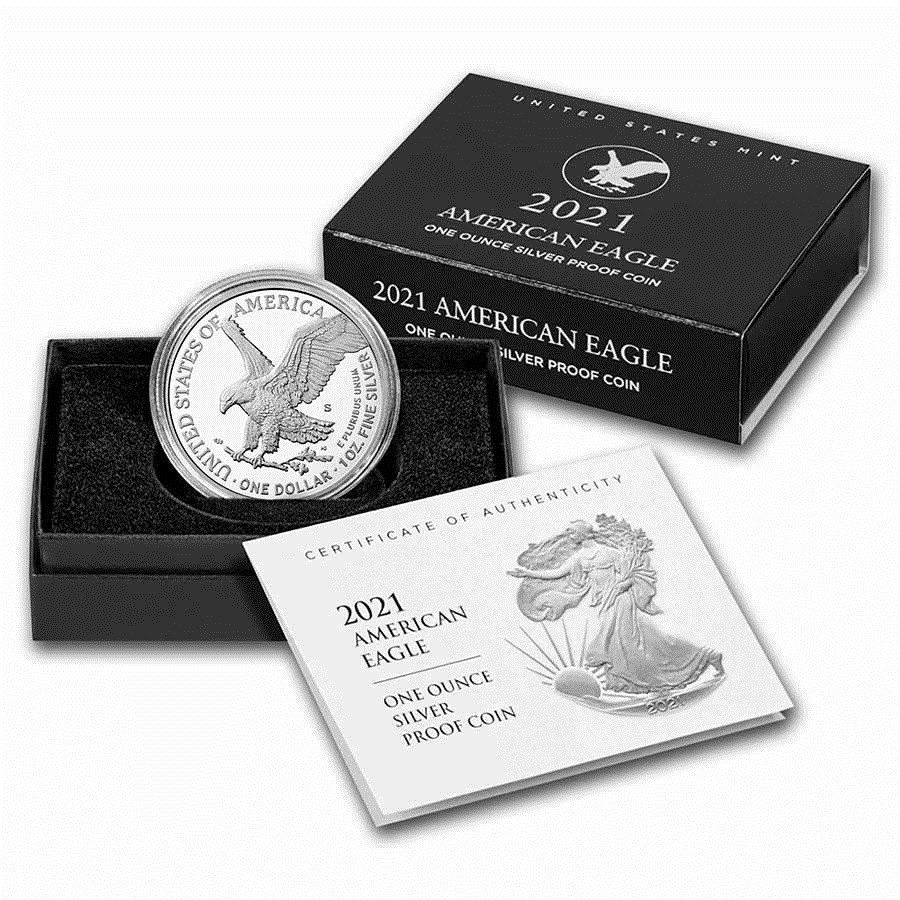 Packaged in a United States Mint Box with certificate of authenticity and a clasped velvet booklet to protect the coin - Any date from (1986 - 2008, 2010 - 2021 - ALSO! NEW Type 2 begins 2021)
Proof American Silver Eagles were first released in 1986 and have been issued every year (except 2009 due to the mint facing a severe silver shortage). These beautiful proof silver coins are easy to discern from bullion American Silver Eagles due to their stunning, highly-mirrored appearance.
Proofs typically offer additional numismatic value in comparison to the business strike bullion versions of Silver Eagles. These beautiful examples are highly sought-after by investors and collectors, so much so that in some years the US Mint could not produce enough to meet consumer demand.






Would you like to own every one ever issued? On occasion we have complete sets of Certified Proof 69 American Silver Eagles. Be sure to check Online or call for pricing and availability for these highly desirable, complete sets.











NGC Certified Coins
Call 1-800-928-6468 for professional guidance or cash and quantity discounts. At Proof Eagles we pride ourselves on guiding our clients into a diversified precious metals portfolio that fits