American Eagle Gold Proof Coins
American Eagle Proof Coins
Gold Proof
Silver Proof
Certified Proof
Buffalo Proof
Rare Proof Coins
About Proof Coins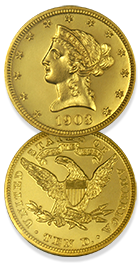 1903 $10 PROOF 66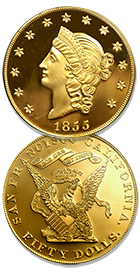 1855 Kellogg Re-strikes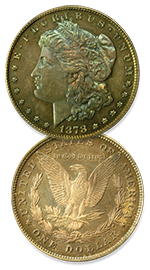 1878 Proof 66 Morgan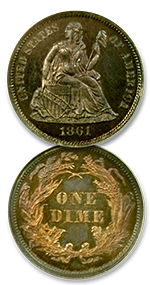 1861 10 cent Proof 66

American Eagle Gold Proof Coins are beautiful collectibles that anyone would be proud to own and they are an excellent addition to a diversified and balanced investment portfolio. Proofs are essientially collector versions of the bullion Gold Eagle Coin. Their prices are in fact directly tied to the current market price of the metal.
The mirrored appearance and unique finish is what catches the attention of collectors and investors. This is because they are stunning to look at and the fine details appear to be "floating" in a pool of liquid gold. These coins are actually struck multiple times on polished planchets designed specifically to enhance their beauty and shine. It is no wonder that Proof Gold American Eagles have been in high demand every year since first introduced in 1986.
The front, or obverse, of the coin features Lady Liberty proudly walking in front of the sun's rays while she carries a torch in one hand and an olive branch in the other. The reverse shows the male Bald Eagle in flight with an olive branch to be delivered to his mate waiting in their nest with their young. The words United States of America adorn the top and in the middle; E pluribus unum, a motto of the United States; Latin for "out of many, one." This motto also adorns the Great Seal of the United Sates. You will also find the words "In God We Trust." President Dwight Eisenhower on July 30, 1956, declared "In God We Trust" must appear on all American currency.

On the back you will also find the weight and face value of the coin. The American Gold Eagles are available in a 1-ounce coin with a face value of $50, a 1/2-ounce coin with a face value of $25 , a 1/4-ounce coin with a face value of $10, and a 1/10-ounce Eagle with a face value of $5.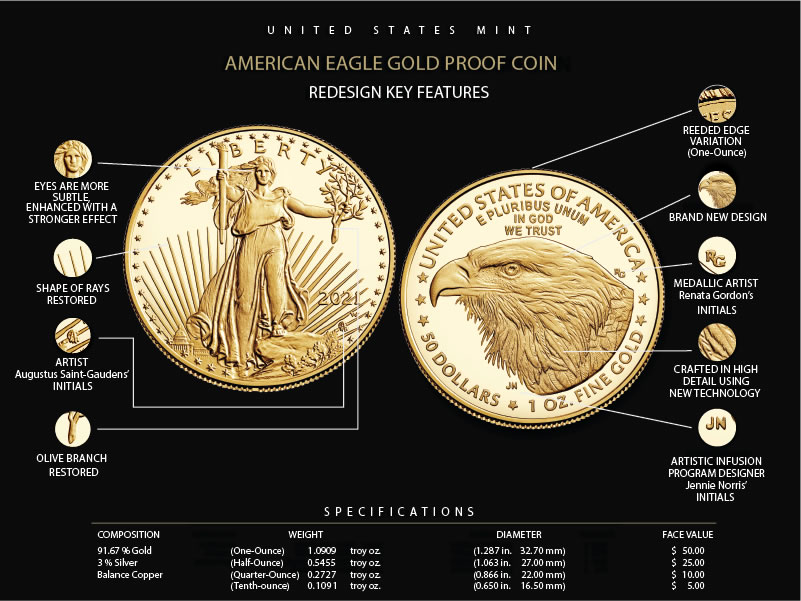 1-ounce coin with a face value of $50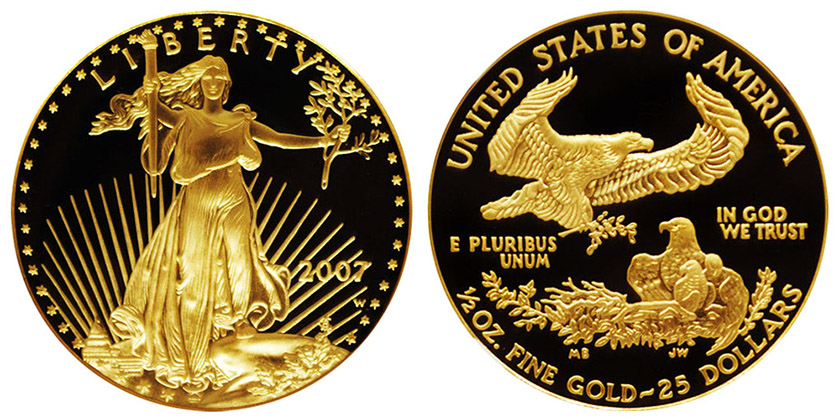 1/2-ounce coin with a face value of $25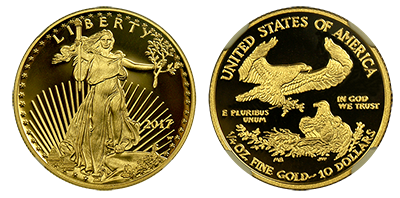 1/4-ounce coin with a face value of $10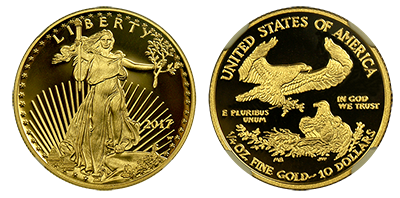 1/10th-ounce Eagle with a face value of $5