American Eagle Proof Coins
Gold Proof
Silver Proof
Certified Proof
Buffalo Proof
Rare Proof Coins
About Proof Coins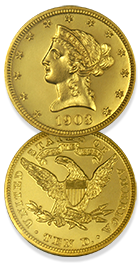 1903 $10 PROOF 66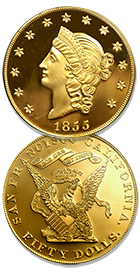 1855 Kellogg Re-strikes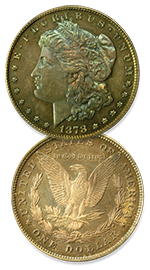 1878 Proof 66 Morgan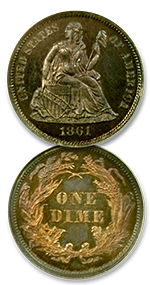 1861 10 cent Proof 66

Four-Coin Set 2008 Proof Gold American Buffalo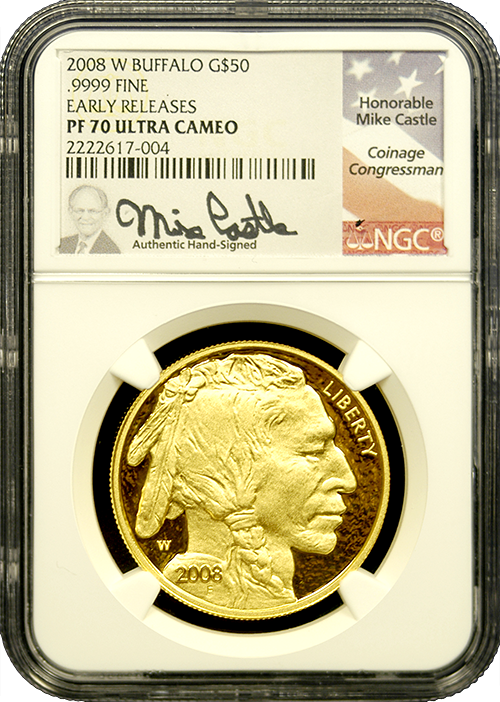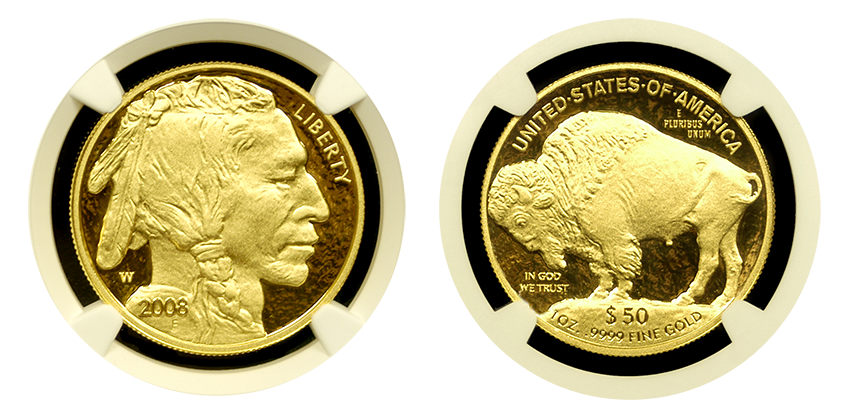 In 2008, collectors had the option to acquire Buffalo Gold Proof coins in the one ounce size or as a four-piece set. The four-piece set included a $5, $10, $25 and $50 Uncirculated Gold Buffalo. All were produced on special burnished planchets which can be distinguished by the W mint mark.

These four-coin sets were struck in very limited quantities in two versions: Proof or Burnished. This is the only year that smaller denominations of the Gold Buffalo coin were issued, and both versions are extremely desirable today, whether they be proof or burnished, raw or certified.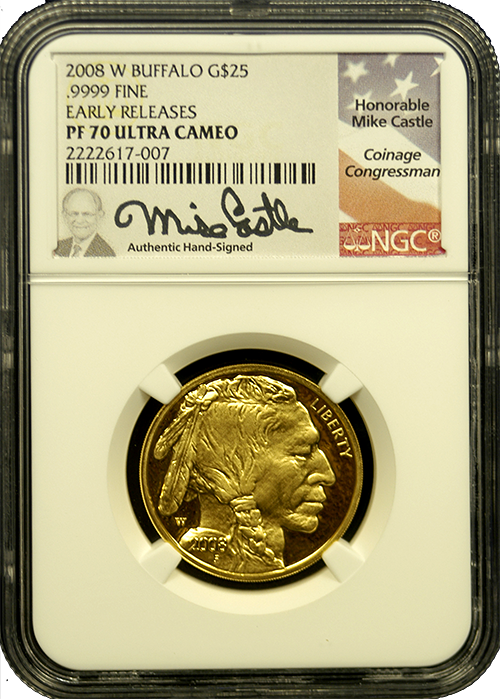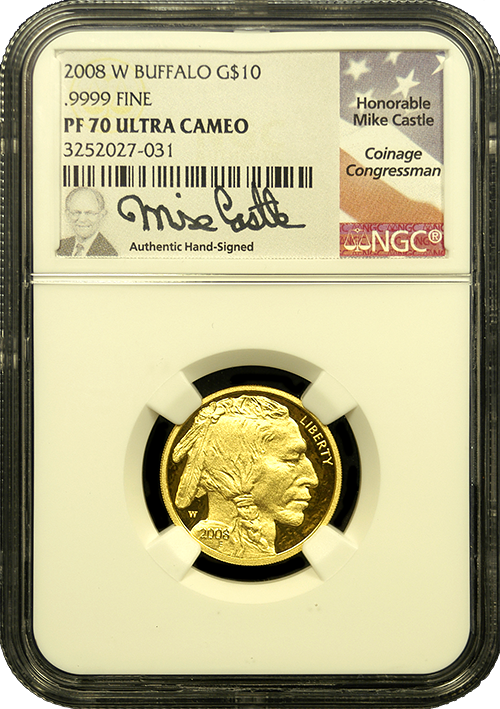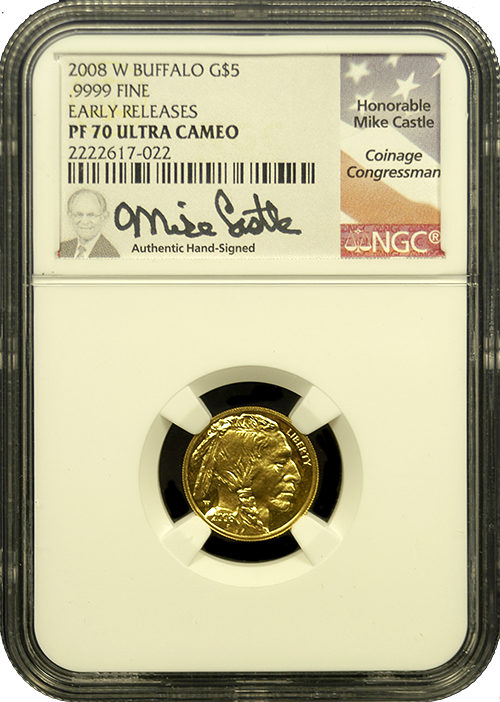 ---
2013-W Reverse Proof Gold American Buffalo Coin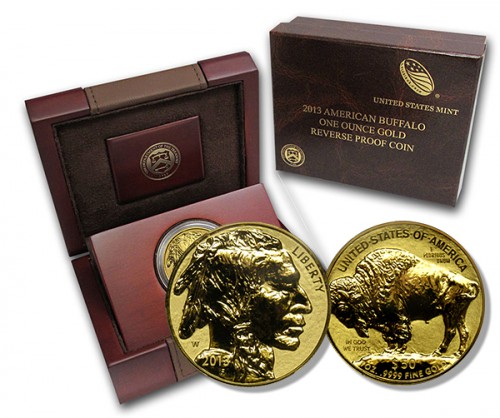 In 2013, to commemorate the 100-year anniversary of the 1913 Buffalo Nickel, the one ounce Reverse Proof Gold Buffalo coin was issued. It is now considered by many to be one of the most beautiful gold coins ever to have been made by the US Mint.

These stunning proof coins come with the details mirrored and the fields frosted which is in contrast to the normal proof design, hence the term, "reverse proof". Each coin comes in an equally beautiful box with all original US Mint packaging and paperwork.

You'll find an American Indian with a headdress on the obverse while the famous buffalo stands on the reverse and shows the $50 face value in print at the bottom.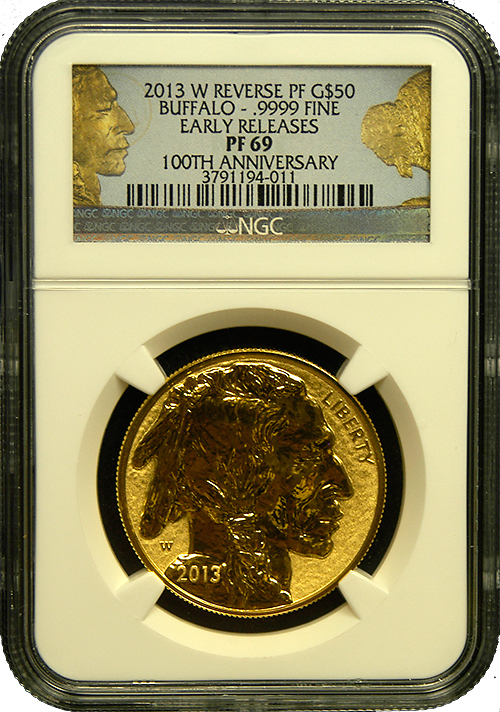 2013-W One Ounce Reverse Proof Gold Buffalo Coin in its protective case. This coin was released in celebration of the 100th anniversary of James Earle Fraser's iconic design of the American Buffalo for the United States Mint.