In building this How to Buy Gold Guide, we share what clients have told us matters the most to them. We also suggest ways to avoid novice mistakes when you buy gold. We'll also show you exactly how you can get the lowest prices when you buy from us.

We often speak of gold, but most recommendations we make often apply to building a well-rounded portfolio which may include modern gold bullion, private, non-reportable gold as well as silver bullion, U.S. rare coins, and ancient rare coins.

Let's begin with the questions of trust, honesty, and integrity. There is nothing more important to your success than working with people you can trust. Over our lifetime, we've learned a valuable lesson:

To get started on the right foot in any endeavor, you must work with professionals who know their business. It takes more than just a website to help you maximize your profits in precious metals.

We feel it always pays to seek out an experienced firm, with an unblemished reputation for quality and service. Nowhere is this more important than when you begin acquiring precious metals.
The First Steps
• Research the Company First – Make sure the firm has been around for a few decades.

• Double-Check – Check their industry-trade references and make sure they're a member in good standing of the BBB.

• Seek Wise Advice – Make sure the agent you're dealing with understands your goals and objectives completely.

• Check Quality & Value – Make sure their recommendations are in-line with industry pricing standards.

• Avoid Fake Gold Bars and Coins– When a price is too low — often advertised at 1% over cost — something is very wrong. This is either a bait and switch tactic or the gold you are buying may be counterfeit and worthless.

• Verify Buy-Back Policy – Make sure they will buy back from you when you're ready to sell in the future.
Problems to Avoid
We urge you to avoid the hassles of buying gold and silver coins from neighborhood coin shops, jewelry stores, pawn shops, and especially newspaper ads. Likewise, beware of prices that seem too low. There are many fake gold coins, silver dollars, deceptively graded coins, and damaged coins that are being dumped on unsuspecting buyers recently — especially on auction sites.

Beware of small-time coin shops that have no reputation, no phone to call, and no track record with the BBB. We especially warn against high-pressure telemarketers and promoters you see on TV. A major gold and silver dealer should have a real office, employees, a detailed website with products you can buy immediately, a 1-800 number to call, and a long, positive track record with the Better Business Bureau.


Avoid Risk Whenever You Can
• Never let someone store your precious metals for you.

• Don't buy from a fast-talking salesman reading a scripted pitch about a product you're not interested in.

• Do not deal with a company that has a tarnished reputation or questionable ethics.

• Make sure your investment portfolio remains diversified.
We're One of America's Most Respected Firms
At Austin Rare Coins & Bullion, we understand that you can't borrow integrity, you have to earn it. Our reputation is built on serving collectors, investors, and fellow coin dealers since 1989. That's a long tradition of buying in the business in good times and bad. Our firm buys, sells, and trades gold, silver, U.S. rare coins, and ancient rare coins every business day. We do so proudly with the highest level of integrity.
"In fact, Austin Rare Coins, Inc. has never had an outstanding complaint with the Better Business Bureau since 1989."
That reputation has been earned by providing expert advice, sound opinions, honest pricing, and the highest quality products. You may be surprised to learn that we individually hand-inspect every coin we sell for authenticity, accurate grading, and value.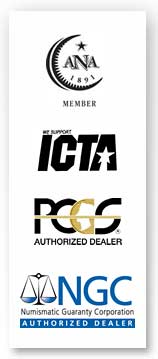 Our reputation has earned Austin Rare Coins & Bullion the privilege of being a U.S. Mint recommended dealer for American Eagles and American Buffalo coins for the past decade. Since our founding as a retail dealer, we have been members in good standing with the American Numismatic Association, PCGS, and NGC, the industry's most trusted organizations. In addition, we also support ICTA, the Industry Council for Tangible Assets.

When you do business today from a well-established dealer, you can feel confident they'll be around years from now when you're ready to sell. This will make it easy to buy and sell your precious metals at any time.

For clients looking to place orders under $7,500, it's easy enough to buy gold and silver from Austin Rare Coins & Bullion online. You can use your Visa, Master Card, American Express, or Discover Card and order online immediately. You can purchase gold bullion, gold bars, silver bullion rounds, silver dollars, U.S. rare coins, and even ancient rare coins online 24/7.

While it's simple to buy a few coins online, we advise you to seek expert advice when you're setting aside a major portion of your life savings into precious metals. We recommend you seek the professional assistance of people who buy/sell gold and silver every day. In the past year, the price and availability have changed rapidly.
You'll need the help of experts to avoid novice mistakes and to get the best prices. This is where a firm like Austin Rare Coins & Bullion excels. We can provide sound advice and an up-to-the-minute strategy with the fastest delivery. There's no charge or additional fees for this service at any time. Remember, we're here and we can help. With dedicated account advisors, we ensure that you always get personalized advice that's based on your specific needs and goals.
Building a Plan to Balance & Diversify
When you talk to us over the phone, here's the approach that has always worked best for first-time buyers:
Decide on a Budget – We will ask you to consider how much you are setting aside in precious metals. It makes a difference if you're just buying a few gold coins to get started or you want us to help you build a million dollar portfolio. While the idea of diversification has often been limited to stocks, bonds, and real estate, we have avidly recommended that our clients reduce risks by holding a variety of precious metals. Many analysts will typically recommend a core holding of 5%-10% of your liquid assets in gold, silver, and hard assets. In the hot bull market of recent years, even doubling that amount continues to be a reasonable allocation, in our opinion.

Set Priorities – Decide on what type of gold and silver you'd like to own and how soon you'd like to buy. There are distinct advantages to owning different types of gold coins or gold bars. Our recommendations will change frequently as we search out the lowest prices we can find on the best private, non-reportable gold and silver bullion available.

Insist on Physical Gold or Silver Coins – There are a variety of ways to buy gold and silver including investing in companies that mine precious metals, buying ETFs, or letting someone buy and hold your gold for you. There are many security issues that first-time gold buyers need to avoid. We generally recommend that our clients own and hold physical gold and silver coins in their personal possession. The one exception would be if you were using your IRA funds to hold precious metals. (Learn more about precious metals IRAs here, or contact us with any questions you may have on how to get started.)

Beware of Mining Stocks – Investing in a mining stock is fraught with uncertainty — not the least of which is the company's ability to find gold, bring it to the surface, refine it, and bring it to the market at a profit. Hence, mining stocks have always been highly volatile, risky investments in our opinion. Clearly, owning a gold mine stock is NOT the same as buying and holding physical metals.

ETFs Have Hidden Risks – Beware of the "paper gold" ETF schemes. The most worrisome problem we have with ETFs is obvious — is your gold really held in an ETF? No one knows for sure as neither the SEC or Federal Government accounts for gold in ETFs and no audit of the physical metal is permitted by investors. To our knowledge, no one has audited and confirmed the inventories. When you buy and hold physical gold you avoid all those risks. To begin with, you absolutely know that your gold coins sitting in your vault are there. This is also important if you need them as "emergency money" in a crisis.

Avoid Government Reporting Inherent in ETFs – The Government can quite easily trace every dollar you invest in precious metals ETFs. When you sell, you will either have Federal Income taxes withheld or receive a 1099 showing your profits. When your assets are held in private, physical gold (or silver) you are free to conduct your financial transactions in privacy. When you purchase the right kind of gold, we are not required to report your purchases or sales to anyone. (Naturally, this does not relieve you of the burden to report your profits as required by applicable tax laws.) Many people will quietly hand down physical gold and silver coins to their children and grandchildren with complete privacy.
Demand Your Right to Privacy
We take our clients' privacy very seriously. You should too. We urge you to beware of anyone who insists on "opening an account" with you before you can buy. Don't give them any private information.
Privacy Counts – When you purchase with Austin Rare Coins & Bullion, you do not have to "register," sign-up, fill out an application form, or give anyone your social security number. This information is not required by law and we never ask for your private information. We guard your privacy when acquiring the last of the totally private investments.

Know Your Legal Rights – Insist on private, non-reportable gold, not subject to current U.S. confiscation laws. Not sure what's the best gold coin to buy? Call us and ask us for details on the best private gold available today for immediate delivery.

Save with Bank Wires or Checks – For larger orders, you can call us for "cash and quantity" discounts. When paying by bank wire or personal check, you can save hundreds of dollars. Money is simply transferred to us in the name of A.R.C.I. which provides you with additional privacy from anyone at your bank knowing what you are buying. (We are a high-security bank's largest local client and they accept payment to use in the name of ARCI or Austin Rare Coins, Inc., whichever you prefer.)
Questions about Privacy?
Call our Gold Specialists and we can discuss your needs and priorities whether that's privacy, long-term security, liquidation, non-reportable status, or how to wire money to lock-in prices.

Order Online or Call Us- We're Here to Help
If you prefer the convenience of online ordering, you can click here to shop gold online or shop our silver coins online using your Visa, MasterCard, American Express, or Discover Card. You'll feel safe and secure shopping with us in our maximum security website using GeoTrust. For the ultimate confidentiality, you can order by phone. For the fastest service and lowest prices, call us and we'll give bank wiring instructions and our lowest cash and quantity discounts. We also welcome checks that we hold seven days to clear.

This is a nice variety of options for our clients across the nation. In addition, Austin Rare Coins & Bullion has convenient offices in the Austin, Texas area. Call us for an appointment. We can show you a variety of gold and silver products so you can see what you're buying up close and personal.

Since 1989 we have served investors, collectors, and fellow coin dealers — and we've learned that our unique style of highly personalized service always pays off. Almost everyone has questions about the buying now and selling later process. Well-educated, well-informed clients always make better decisions and are happier with their acquisitions. Our staff is here Monday through Friday to answer all your questions and help you get started on the right foot with the lowest prices and highest quality, private and non-reportable gold we can find.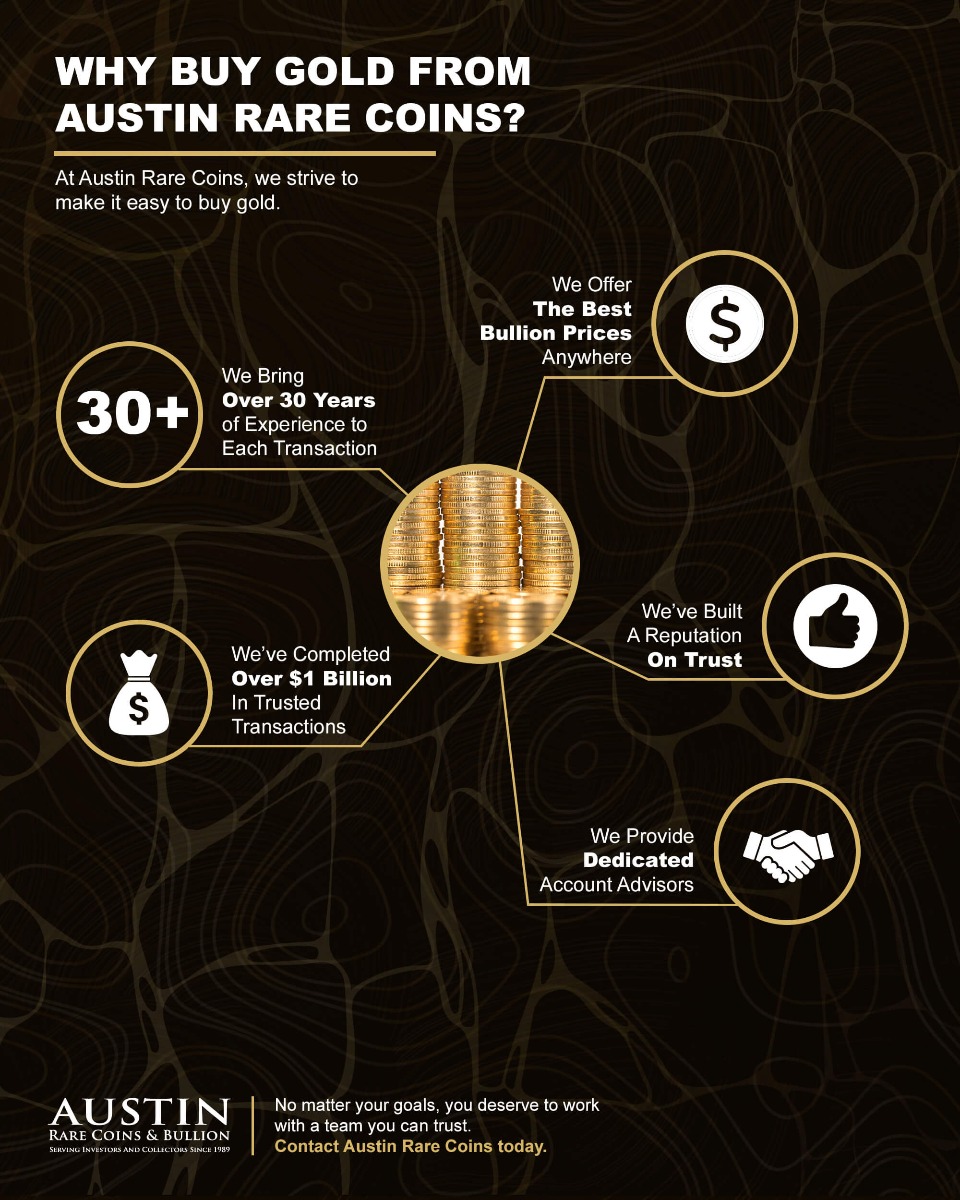 What Happens Next After You Order?
Once Austin Rare Coins & Bullion has confirmed your trade and is in receipt of good funding, your order is shipped via U.S. Postal registered, insured mail. No other carrier will fully insure gold, silver, or rare coins delivered directly to your hands. On the day your order is shipped we will email you to confirm your order has been shipped. Depending on where you live, your package usually arrives after four to seven days.

For Your Safety and Security
All registered and insured packages going by USPS must be signed for — no packages over $199 are ever left in your mailbox or on the doorstep. For your utmost safety and privacy, we ship all orders in "blind packaging" with a return address of ARCI. This assures that neither your postman nor anyone who sees the package will have any idea what's inside or its value. Once you receive your order, we urge you to lock it away immediately in a safety deposit box or a secure vault.

We will also follow up with a personal call to be sure you received your package in good order. That's it — that's how we run our business.

For Your Safety and Security
Since 1989, one of the keys to our success has been sharing our investing philosophy and educating newcomers. We feel it's our obligation to provide you with all the information you need before you invest a dime.

One way you can get started is by ordering our latest market report. Inside you'll find a variety of information that prudent investors will want to know. You call for this report, or simply click on the image and fill out the private form. We'll send this and additional information to you right away with no obligation.

30+ Years of Serving Investors and Collectors
Over the past three decades, Austin Rare Coins, Inc. has earned a reputation that is second to no one in the industry. We have never had one outstanding complaint with the Better Business Bureau, period.

Our founders, shareholders, and every employee works hard to build a long-term relationship of trust with our clients. Once you talk with us, you'll understand exactly what we mean. We strive to serve our clients' needs today and to be around in the future to buy back your gold, silver, and rare coins. It is our attention to detail and highly personalized service that makes it a pleasure to do business with Austin Rare Coins & Bullion. If you have any questions, please call us at 1-800-928-6468 to speak with a friendly advisor. At the end of the day, our mission is to ensure that we meet your needs.
How to Get Started Today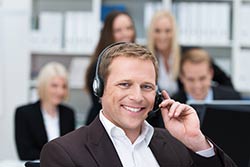 Call Us at 1-800-928-6468
Let our team of Austin Advisors answer all your questions. We can guide you into the best private, non-reportable hard assets to meet your needs and budget.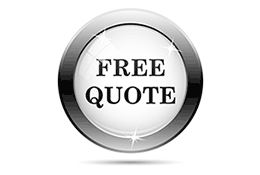 Want to Sell Gold, Silver, Coins?
Everyone has different needs and timelines regarding how long they keep their precious metals. Give us an idea of your goals and objectives, we'll customize a detailed evaluation.