Rare Coins & Bullion Learning Center!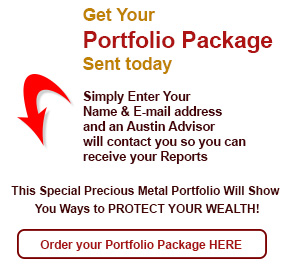 Welcome to Austin Rare Coins exclusive Learning Center. You'll find what you need to know before you start acquiring Gold, Silver, or Rare Coins.
We've collected our most important Austin Reports  and made them available for easy online reading.
Questions? Why search? Let us help. That's why our team of Gold, Silver, Rare Coin, and Ancient Coin advisors are here. Read, relax, learn, and enjoy!
1-800-928-6468 -  We're available 9am-5pm CDT Mon.- Fri.
---
Advice For Gold & Silver Buyers
Learn About Gold Bullion
Learn About Silver Bullion
Learn About Pre-1933 U.S. Coins
Learn About Rare Coins
Learn About Ancient Coins
Create a Gold & Silver IRA
Austin Video Collection