Today's Best Gold Buys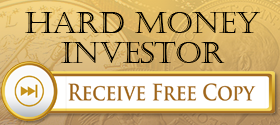 • Clear, Concise, and Timely Market Intelligence
• Reliable and Straightforward Economic Analysis
• Insider Information You Won't Find Anywhere Else
For 28 years, Austin Rare Coins & Bullion has recommended ways to make your first gold buy, by including a variety of coins and bars whose primary value is based on the weight of the precious metal. American Eagles, modern gold coins, or bullion bars are always a good ways to start.
Look for brilliant uncirculated, mint condition gold coins only. If you have any question talk to an Austin Coin Advisor at 1-800-928-6468.
Are you searching for the best gold buys of the day? If so, our team is here to help!

Above you will find a number of different gold coins that are at the top of our list of recommendations.

Don't see what you're looking for above? Whether you need to track down a Double Eagle gold coin, shipwreck gold, or something else entirely, you can count on the team at Austin Rare Coins to lend a helping hand.

Contact one of our advisors today to get the help you need.