Why You Need the Austin Rare Coins App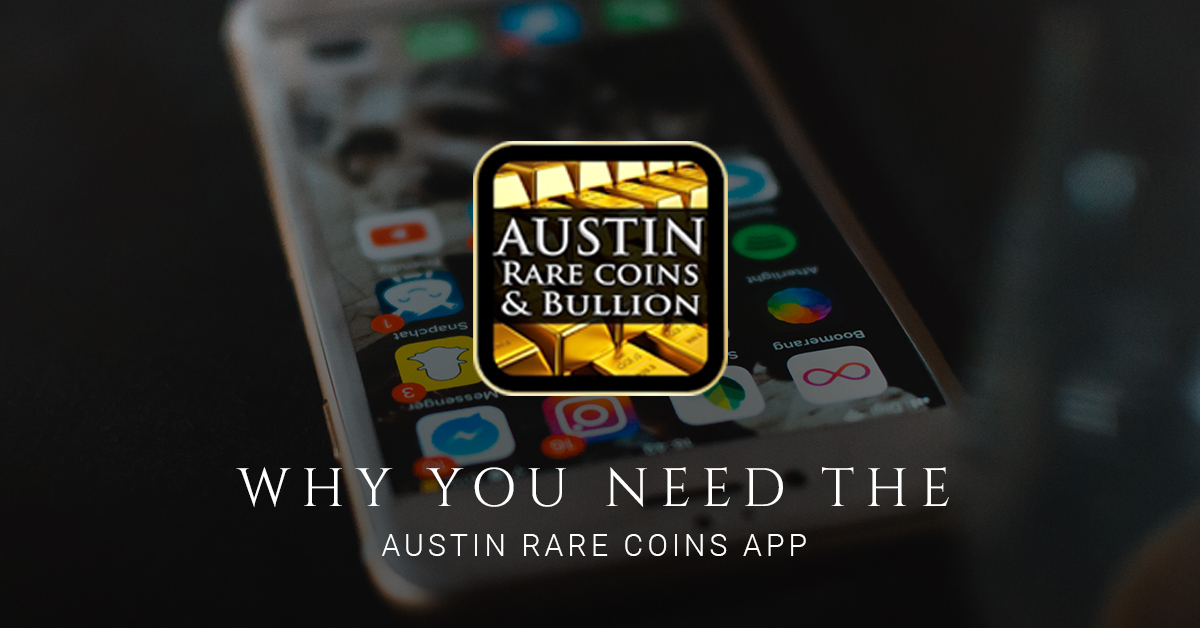 At Austin Rare Coins, we've been providing exceptional customer service and guidance for three decades. In that time, we've garnered over $1 billion in trusted transactions. In other words, whether you're an investor or a collector, you can count on us to take great care of you at every step of the way.
In this day and age, things are often fast-paced and uncertain. It's easy to see anywhere you look that information rules the day. That's why we're proud to announce our Market Tracker app. In other words, you don't have to take the risk of being caught off guard anymore.
Our team is proud to offer an easy-to-reference way to keep track of everything. Smartphones are convenient, and chances are that you have one close to you right now. What better way to stay apprised of what's going on in the world of rare coins and bullion?
About the Austin Rare Coins Market Tracker App
Whether you prefer Apple or Android, you'll find that our app is available to download for your device. Our free mobile app conveniently displays live spot prices as well as historical gold, silver, platinum, and palladium charts at the touch of a finger. When you swipe left, you can access a historic analysis of the Dow Jones, NASDAQ, U.S. Dollar, and much more.
Additionally, if you're a user of our app, you'll find that you have access to special products and live, up-to-the-minute pricing for dozens of popular items that we offer. You can also access breaking news on our mobile blog and easily take a look at our social media posts, keeping you informed about trends in gold, silver, rare coins, and the market in general.
Perhaps best of all, our market tracker app allows users to set price alerts. This means that you can take advantage of easy-to-use menus to choose the type of precious metal and the criteria for triggering an alert. That means that if you'd like to keep track of a price rising or falling by a certain amount, it's never been easier.
Of particular interest to many is the fact that our app offers special opportunities and special pricing not available to anyone else. It doesn't get much better than that!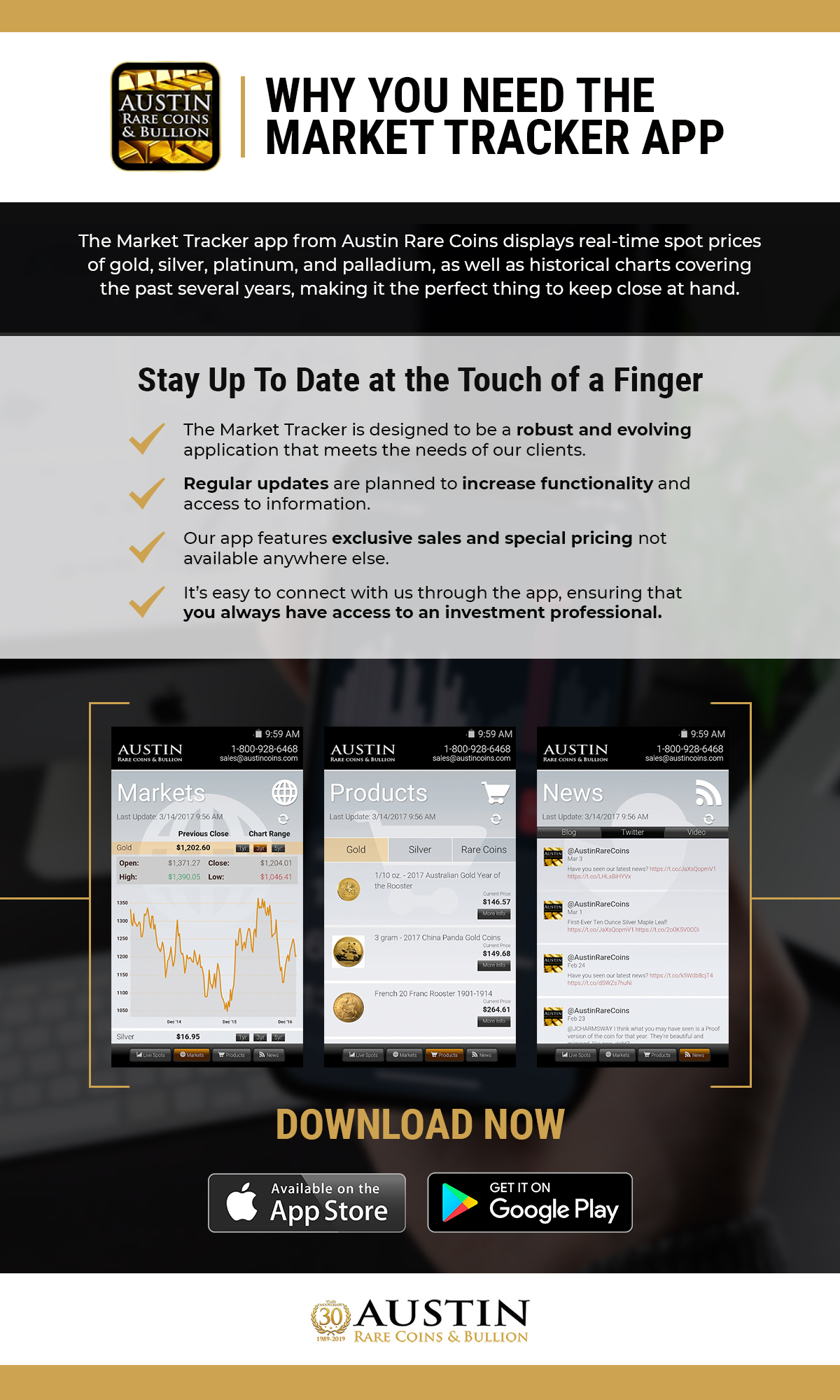 Serving Investors and Collectors Alike for Three Decades
Whether you're searching for silver eagles or shipwreck gold, Austin Rare Coins is happy to offer our clients a level of customer service that is simply unmatched in our industry. We take great pride in being able to provide people with the information that is important to them.
With a three-tiered approach to your success, we strive to offer clients the best. Our team of expert advisors is here to help you construct a balanced and diversified hard asset portfolio. At the end of the day, the goal is safety, security, and privacy, and that's what we'd like to help you find. At Austin Rare Coins, we lead the way in providing personalized service to meet your specific needs when it comes to investment strategies, and we're pleased to be able to offer an app to help you do just that.