Samples of Silver Coins allowed in a Precious Metals IRA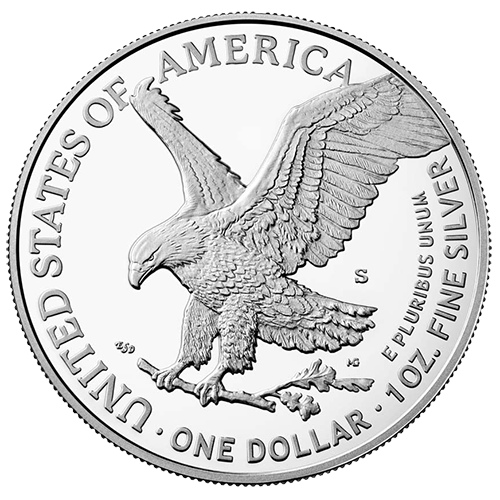 American Eagle Silver Dollar Coins - Since their inception in 1986, Silver American Eagle Coins have proven to be the number one choice for Silver investors in the United States by a considerable margin. Their beautiful design and (.999 fine Silver) content is guaranteed by the U.S. Mint. American Eagle Silver Dollars are the perfect choice for those looking to invest in physical silver coinage.
What a difference a decade makes - Demand from silver investors has been nothing short of amazing in recent years. In fact, since 2008, there were times when the U.S. Mint could not allocate enough silver planchets from their resources to keep up with demand.

In the first decade of production (1986-1996) there was an average mintage of 6.5 million coins each year. The following decade (1997-2007) saw the average mintage rise to over 9.2 million coins. Over the past five years, that number has risen to over 30 million coins produced each year!
Massive Demand for Silver - Silver has multiplied by over 7 times. Silver investors around the world have been actively acquiring Silver Bullion Coins in record amounts. American Silver Eagle Coins has always been one of the more popular ways for investors to own silver bullion. Unlike other forms of silver bullion, American Eagle Silver Dollars do not require invasive paperwork upon liquidation.

---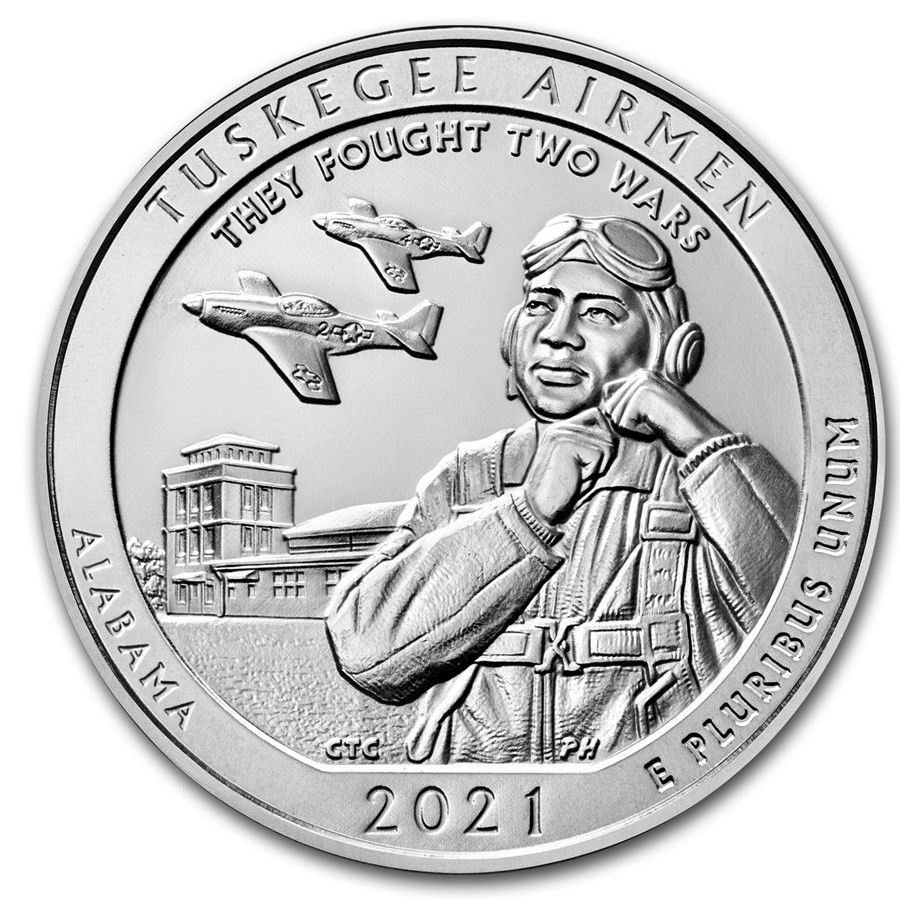 America the Beautiful Silver Bullion Coins - Austin Rare Coins & Bullion 5 oz. "America the Beautiful" silver quarter-dollar coins from The United States Mint.

This release is still one of the most talked about U.S. Mint Bullion products. These large and unique 5 ounce silver coins are a great addition to your Precious Metals IRA.

Between 2010 - 2021, The United States Mint issued 56 pure silver quarter-dollar coins. Each coin feature designs honoring historic National Parks and National Sites from all 50 United States, the District of Columbia, American Samoa, Guam, Northern Mariana Islands, Puerto Rico, and the U.S. Virgin Islands.


---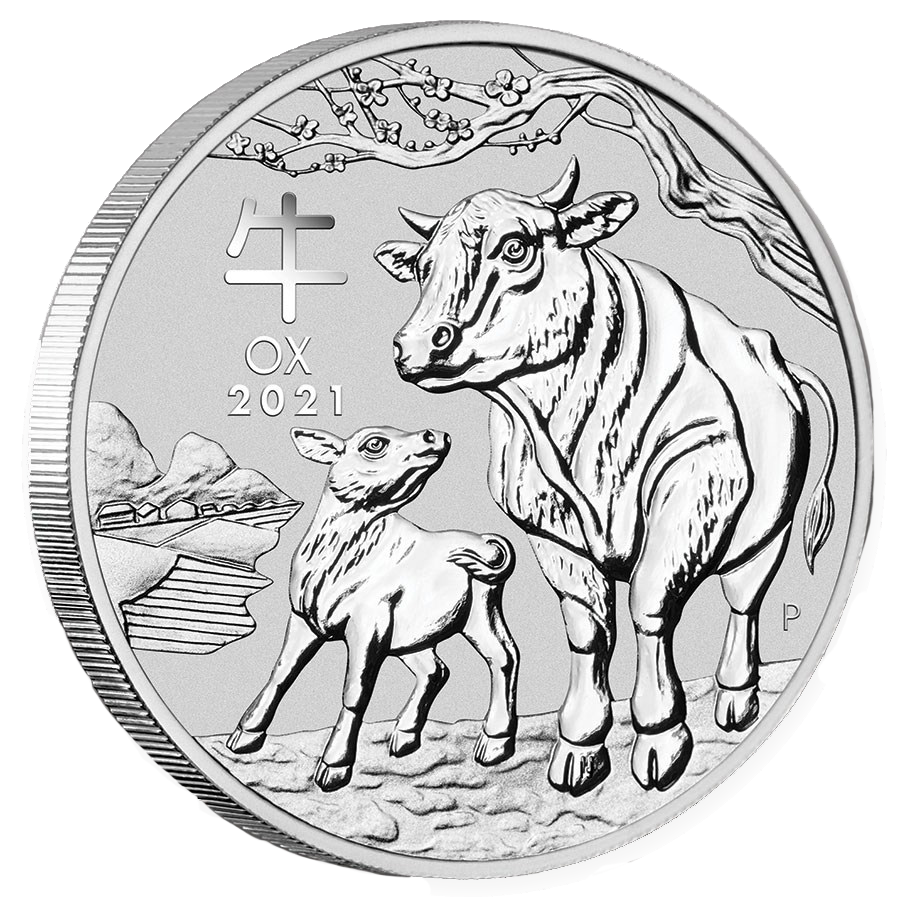 Australian Silver Coins - Official Legal Tender


Unlike a privately minted commemorative or a silver Bar, Kookaburras, Koalas, and the Lunar Coin Series are issued as legal tender coins under the Australian Currency Act of 1965; the undisputed guarantee of authenticity, silver weight, and purity.
These Silver Coin is unmatched. Struck to the highest proof-like quality, we guarantee each coin will be delivered to you in gem brilliant uncirculated condition. Each Australian Silver Coin is individually sealed in a clear, hard protective capsule at the Perth Mint to forever protect the pure silver from the harmful effects of the environment and handling.


---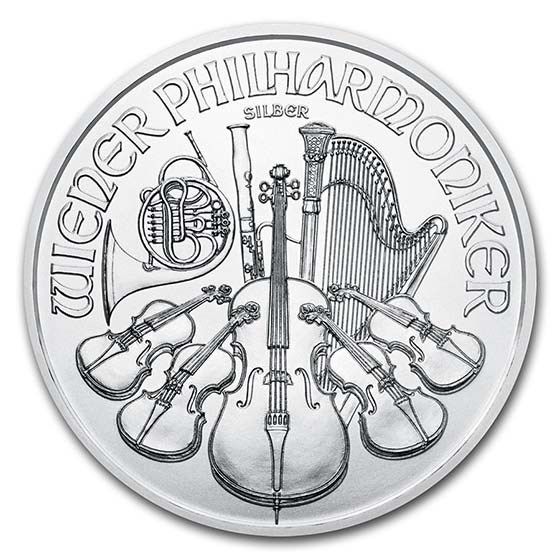 Austrian Philharmonic Silver Coins - The Austrian Philharmonic Silver Coins are still available to order now from Austin Rare Coins & Bullion! The Austrian Mint listened to its market's demands for a silver coin to match the famous Philharmonic Gold Coins and started a tradition by producing the Silver Philharmonic Coins.
Minted in Solid Silver

- Each Austrian Philharmonic Silver Coin is struck in one troy ounce of .999 pure silver. These beautiful coins were created with painstaking attention to detail and are quite similar to the Austrian Philharmonic Gold Coins, with a few additions.

Beautiful Unique Design

- On the obverse is the inscription "1 Unze Feinsilber, or 1 ounce pure silver " - just located below the great pipe organ of Vienna's Golden Concert Hall, home of the Philharmonic. The obverse bears the country of issue, "Republic of Austria," the year of issue, and the face value of "1.5 Euros." The reverse of the silver coin displays the incredibly popular design of the Philharmonic bouquet of instruments.


---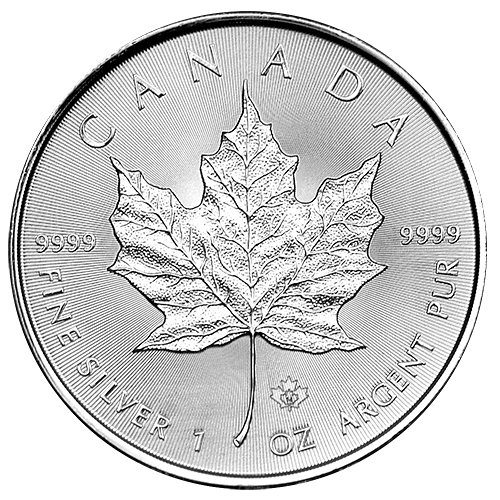 Canadian Silver Maple Leaf Coins - Since 1988 The Royal Canadian Mint has struck one of the world's most popular silver bullion coins. Canadian Maple Leaf Silver Coins have been highly popular since the beginning of the program, especially in the recent years as the price of silver has skyrocketed.
The Canadian Maple Leaf Silver Coins are known for their magnificent Maple Leaf design and have been intricately detailed by the craftsmen at the Royal Canadian Mint. If you take the entire series from 1988 to date and laid them all out, you can actually see the age progression of the Queen, one of the more unique design details that is exclusive to the Silver Canadian Maple Leafs. Best of all, Canadian Maple Leaf Silver Coins are one of the purest forms of silver that you can acquire from any mint in the world.
99.99% Fine Silver - Each Silver Maple Leaf Coin contains 1 troy ounce of (pure .9999 fine silver) making them one of the purest silver bullion coins struck by any mint in the world.


---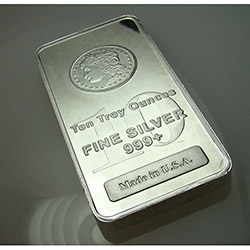 Morgan Silver Bullion Bars - Silver bars in the 10 ounce size are always extremely popular and we are excited to offer the Morgan Silver 10 Ounce Bars! Silver investors and collectors will love these new Morgan Silver Bars for their silver content, ease of portability, and quality minting to the highest standards.
Great Silver Investment Piece - At this surprisingly low and affordable price, these 10 troy oz. Morgan Silver Bars are available now and make an ideal purchase for silver investment in a silver IRA.
Each bar is clearly stamped with the weight and purity and is guaranteed to be delivered to you in uncirculated condition. These large Morgan Silver Bullion Bars are an ideal way to accumulate and store silver. Each 10 ounce silver bar is guaranteed to be .999 fine Silver. The large 10-ounce size silver bars are very popular with both the industry and the public.