Introduction to Certified Ancient Coins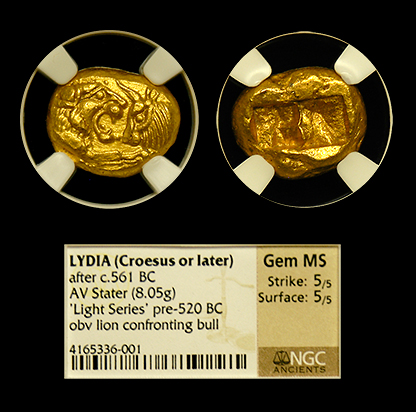 In The Beginning
For nearly 3,000 years, coins have been treasured, valued, and used as a medium of exchange. Sometime around 650 BC coins made their first appearance in Lydia, or modern-day Turkey. It probably comes as a surprise that the first coins were not struck from either gold or silver, but from electrum, an alloy of both precious metals.
Over the next 100 years the concept of coinage rapidly spread. The obverse designs began to evolve from simple lines, to animals, and even mythical creatures like Pegasus, the winged horse.
The use of electrum began to diminish around 560 BC when the legendary King Croesus of Lydia reformed all coinage and issued gold and silver coins from his refinery. He devised the idea to issue both gold and silver coins with the same obverse design, but in different sizes and weights to reflect their value.
Today, a rich history can be seen in the magnificent designs on Ancient coinage. You see, coins were not only used as currency, but as a way for rulers to broadcast their image to the far ends of the empire. This concept still applies to our coinage today.


Understanding Ancient Coin Grading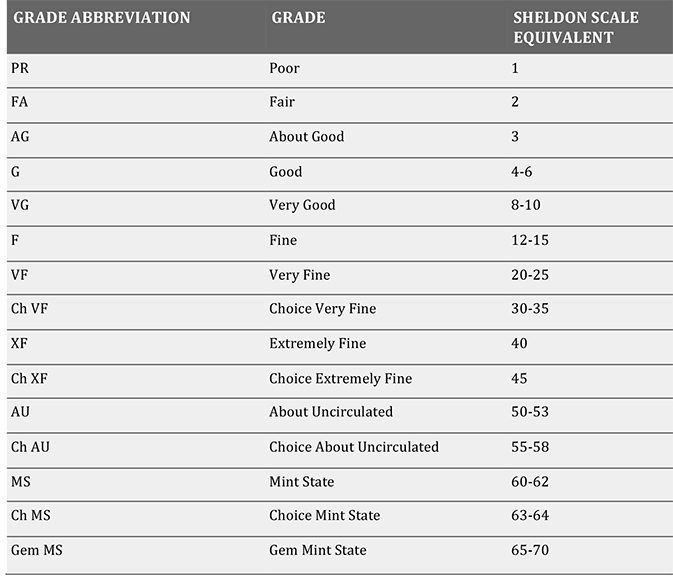 For decades, Ancient Coin collectors have had to rely on dealers to tell them the condition of a coin. There was no independent, governing body that certified and authenticated Ancient Coins. In other words, you had to take your dealer's word to give you reliable and impartial grading advice.
Today, NGC (Numismatic Guaranty Corp) has stepped up to become the leading grading firm in the Ancient coin market. They impartially evaluate and grade Ancients on a scale similar to the US grading standards, however, they have added two more levels of clarity to their assessments.
In addition to the overall grade, NGC also evaluates the coin's strike and surfaces on a 5-point scale. These are important factors to consider given the varying levels of appearance, centering of the designs, and any environmental damage that may have occurred over time.
Another factor that NGC takes into consideration is the artistic merit or the "style" of a coin. Since the dies used to strike ancient coins were hand-engraved, style can vary greatly from one die to another, even among coins from the same series. The style of each coin is carefully evaluated and any coin of superior style will be awarded the "Fine Style" designation.
Mint Condition, Fine Style certified coins are often the most desirable and rare coins you can acquire.
To find out the top reasons to own certified ancient coins continue here...