Understanding the Bullion Market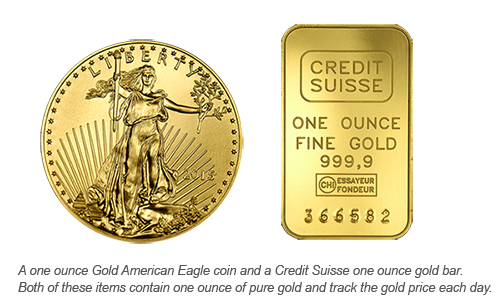 Bullion is a term that refers to gold, silver, platinum and palladium in either coin or bar form. Bullion's primary value is derived from its intrinsic content, so bullion items move up and down dollar for dollar with the prevailing spot prices on the world market each day. It's easy to track prices and very simple to buy and sell.
Spot prices for precious metals are set by global markets and change throughout the day. You can check spot prices each day here.
The listed spot price refers to the value for one troy ounce. Bars normally range from sizes as little as one gram up to hundreds of ounces. Coins typically trade from as small as one 1/10 of an ounce up to one ounce, although there are coins that come larger.
Different products trade for different premiums, or amounts, over the spot price. For example, a gold bar like the one pictured above can be acquired for a lower premium than the Gold American Eagle listed next to it.
These premiums are normally a result of demand for that product in the open marketplace. Nobody can buy gold or silver at spot—premiums are added to cover manufacturing and distribution. All bullion trades at a premium over spot, even in the wholesale market.
Why Buy Physical Bullion?
Physical bullion has no counterparty risk, no board of directors and no debt. It's real wealth you can physically hold and it will never be worthless. Buying bullion allows you to remove a portion of your wealth from the global financial system and, in essence, to bet against potentially destructive global fiscal policies.
Gold and silver, in particular, have served as a store of value for over three thousand years. While every paper currency in history has eventually gone to zero, gold and silver protect wealth when everything else fails.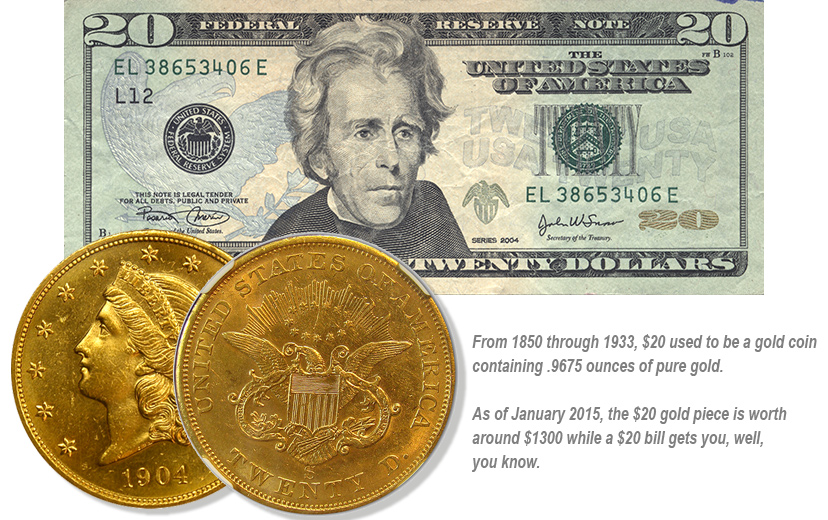 Owning bullion that you can physically hold offers you a much greater level of privacy than owning precious metals mining stocks or ETF's.
Notably, during periods when other investments are doing poorly, it provides considerable stability and profits as metals prices move independently of stocks, bonds and real estate.
For thousands of years, gold has played a major role in the global financial system. From roughly 1971 to 1980, the price of gold rose 2,300 percent, one of the most spectacular runs of any major asset class in recorded history. Today, with never before seen levels of global debt, gold appears to offer greater value than ever before, in our opinion.
Most importantly, owning physical precious metals allows you pass tangible wealth on to the next generation, and with a higher level of privacy than any other investment class. Today, you can acquire an unlimited amount of physical bullion with complete privacy. We are not required to file your purchase to the IRS or any government agency and you don't need to give your Social Security Number to open an account.
However, there are certain types of bullion that we are required to report when you sell back to us. If privacy is important to you, let us know so we can help you avoid those products. You can view the ICTA reporting requirements here.
What Bullion is Right for You?
The key to success is making sure that you have a solid game plan in place from start to finish. This is where our expertise can really help. There are hundreds of precious metals products to choose from, and choosing your holdings is a personal decision that should be well thought out. With that in mind, below we'll teach you about the three segments of the bullion market that are critical to your portfolio: European gold plus modern gold and silver coin and bars.
Need more help? Just fill out a form here, or give us a call and after a few minutes, we will be able to give you proper guidance regarding the best course of action for your particular goals and objectives.
Since 1989, Austin Rare Coins & Bullion has helped tens of thousands of people just like you properly construct a core holding of physical bullion.
Three Options for Acquiring Bullion:

European Gold Bullion
Bullion coins like Swiss 20 Francs and British Sovereigns have been a top choice for our clients over the past three decades looking for private gold. Struck in the late 1800's and early 1900's, these fractional sized gold coins are preserved in mint condition yet can be acquired for similar premiums as modern minted gold coins of the same size. Read more about the benefits of these bullion coins here.
Gold Bullion Coins & Bars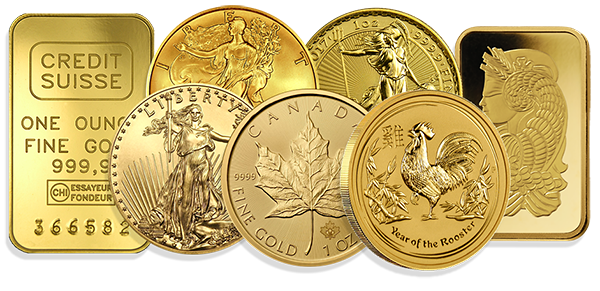 Modern made gold coins like American Eagles, Canadian Maple Leafs, and Austrian Philharmonics are also top bullion recommendations. They're well known, highly respected, and very liquid coins backed by the countries that mint them. They're an excellent complement to Euro-Gold in building the foundation of your portfolio. Private mints make their bullion in bar form which are a good second option.



Silver Bullion Coins & Bars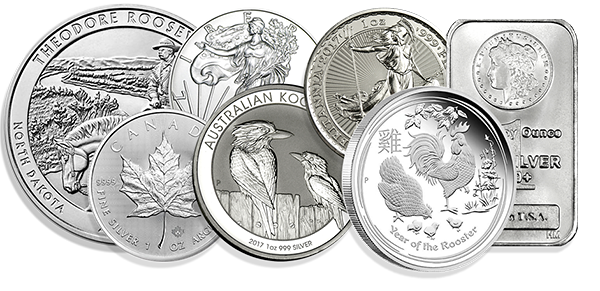 Like their gold counterparts above, silver bullion coins and bars are well known, highly respected, and very liquid issues backed by the countries and private mints that make them. Silver is a must for your portfolio due to its incredible profit potential as well as its use in possible emergency barter situations.