Build a Small Fortune Collecting Rare Coins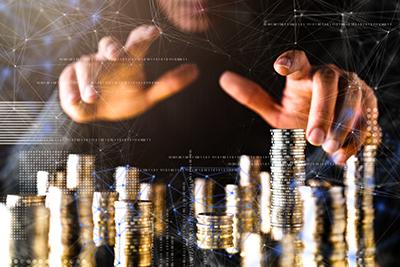 Inside This Report
From the day you purchase your first rare coin, you should be considering who you will sell your collection to in years to come. Since the largest demand for US rare coins has always been with serious coin collectors, we suggest you consider these keys to collecting that are sure to add value to any rare coin collection you assemble.
Appearance Matters
Coins Should Look Great - The artistic merit and eye appeal of a coin's design should be exceptionally high. The craftsmanship and quality must be impeccable. Rare coins are works of art, miniature sculptures treasured for their beauty and appeal to the senses as well as their historic value and rarity.
Coins Must Be Well Preserved - The current state of a coin's preservation must clearly demonstrate the design features without the unnecessary distractions of wear and scratches. Quality is always important to the serious coin investor. The state of preservation is measured by a coin's grade. The official grading scale ranges from a completely worn out coin grading a 1 to an absolutely perfect coin grading a 70. Coins in the MS-60 to 66 range are said to be in "mint condition" and should have original mint luster with no signs of wear on the surfaces.
We Recommend Gold & Silver Coins
US rare coins come in all shapes, sizes, and metals. At Austin Rare Coins and Bullion, we feel that the best investment coins are minted in precious metals of gold and silver. These coins will exhibit a high appeal with collectors and have lasting intrinsic value. Rare Coins minted in Gold and Silver have a double profit opportunity. They can go up in value both as collectibles and with the Precious Metals markets.
Insist on Official Legal Tender Coins - Many small, inexpensive coins are sold as collectibles. They're often overpriced and have little resale potential and no investment value. We recommend that anyone investing in the Rare Coin Market stay away from coins minted in unknown places like the Marshall Islands. We recommend you stay primarily with US Rare Coins designed and minted by the US Mint. These are designated as "Official Legal Tender" coins and are well known by both serious coin collectors and investors. These coins enjoy a wide base of collectors and dealers who trade in the coins every day.
Rarity Always Pays Off
Collectors always love to own what other people can't have. For that reason, they're the most likely to bid up prices in a hot coin market to obtain the rarest and hardest to find coins. In a hot coin market, prices can be very volatile. Scarce to relatively Rare Coins have impressive past performance track records. We feel they are more likely to sell in the years to come at much higher premiums than you find in today's market.
In conclusion, look for pretty coins with nice, interesting designs. Search out those minted in Gold and Silver that are well preserved and have a high appeal with other coin collectors. Stay with well known legal tender coins that are as rare as you can afford for your collection.
Check Out Your Coin Dealer First...
Before you start acquiring rare coins either as a collector or for investment reasons.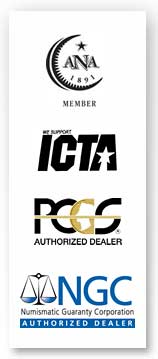 Insider Tip:
Avoid buying from individuals, you have no guarantees they will deliver your coins at all. Forget most internet auctions, this is one of the biggest areas of Ebay fraud. Never buy coins on TV, markups are sometimes 200% to 300% on TV coins. Shop around, call us to compare prices. We are a genuine coin dealer and we know if coins are really rare and valuable.
Check Out Sellers
Before you buy, find out if your rare coin dealer is a trusted member of the Professional Coin Grading Service and the Numismatic Guaranty Corporation. Ask if they support the Industry Council for Tangible Assets like we do. These are independent organizations that can help you identify firms you can trust. Austin Rare Coins is proudly a member of these organizations as well as having personal memberships with the American Numismatic Association, the Texas Numismatic Association, and the Canadian Numismatic Association.
Austin Rare Coins, Inc. was founded in 1989 by one of America's leading numismatists. We originally were formed to primarily serve our fellow coin dealers. Our firm has a major presence on the Internet and is one of America's most respected US rare coin firms.
Questions? Feel free to call us at 1-800-928-6468.