How and Where to Buy Gold Coins
Gold coins online from your trusted source for US Mint gold coins, gold prices and gold buying advice. You can buy gold coins, gold bullion, and gold bars online anytime. For expert advice and chat 8am to 8pm, Monday through Friday, call us at 1-800-668-8771.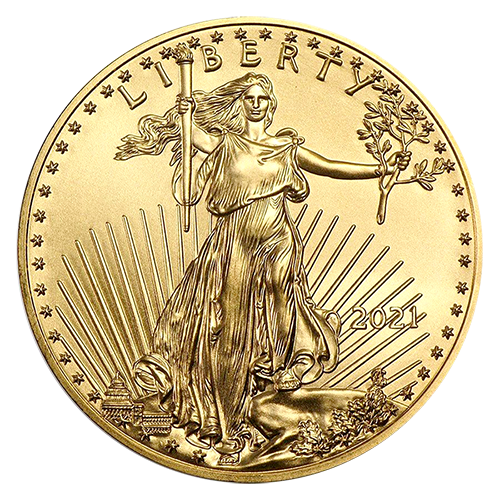 Shop now for gold and lock in your price to receive your gold in a matter of days by registered mail and insured from the U.S. Postal Service. Your package will arrive from Austin in an unmarked packaging, so no one will know your business.

American Eagle Gold Coins, see our best sellers from our Top Gold Bullion Picks, and much more. We'll tell you the unique advantages of each gold coin and show you the fresh, new, gold coin designs.

Learn everything you need to know about gold coins to make certain you buy the best private, non-reportable gold coins at the best prices.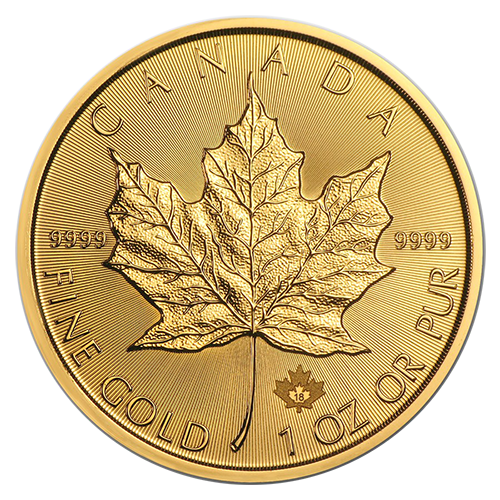 Canadian Maple Leaf Gold Coins, Austrian Philharmonic Gold Coins, China Panda Gold Coins, and other World Gold Coins. Our precious metals advisors will show and discuss the advantages and disadvantages of each or the gold coins from around the world, like this Canadian 1 oz. Maple Leaf picture to the left. You can also collect a series of unique coins that like the China Pandas that has a new design every year.

Be sure to check our great selection of American Buffalo Gold Coins. The American Buffalo Gold Coin series has been one of the most popular bullion coins ever released! To commemorate the 100-year anniversary of the Buffalo Nickel, the craftsmen at the US Mint have employed the reverse proof minting process on the American Buffalo Gold Coin Reverse. This Reverse Proof Gold Buffalo will undoubtedly be one of the most desirable coins of our generation.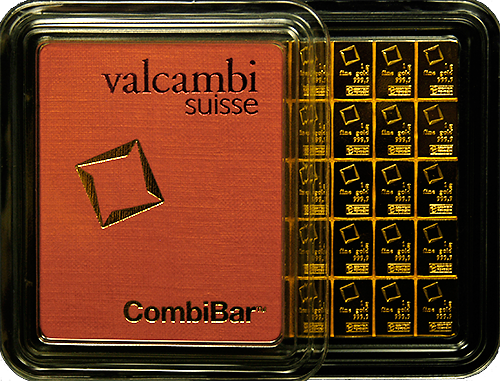 Shop for the lowest prices in gold bars from the popular varieties like the 24k Suisse Gold Bars, the small size Valcambi Suisse 50 Gram Gold Bar that can be broken apart into (50) one-gram bars that are perfect for an emergency situation. It's a new concept in fractional bullion that is gaining popularity. Each brand new Gold CombiBar is meticulously crafted in .9999 fine gold and comes in protective plastic card.

You'll also find the Swiss Pamp Gold Bar. These bars are popular world-wide!
---