Dahlonega Mint of the United States
Most people when they hear of the Gold Rush think of California in the late 1840s, however, the first true gold rush in the United States took place on the EAST COAST, in the Carolinas and Georgia, during the early 1830's.
To facilitate commerce in the fledgling Southern economy, the United States commissioned the opening of a branch mint located in Dahlonega, Georgia. The Mint began producing coins bearing the"D" mintmark from 1838 up until Civil War in 1861.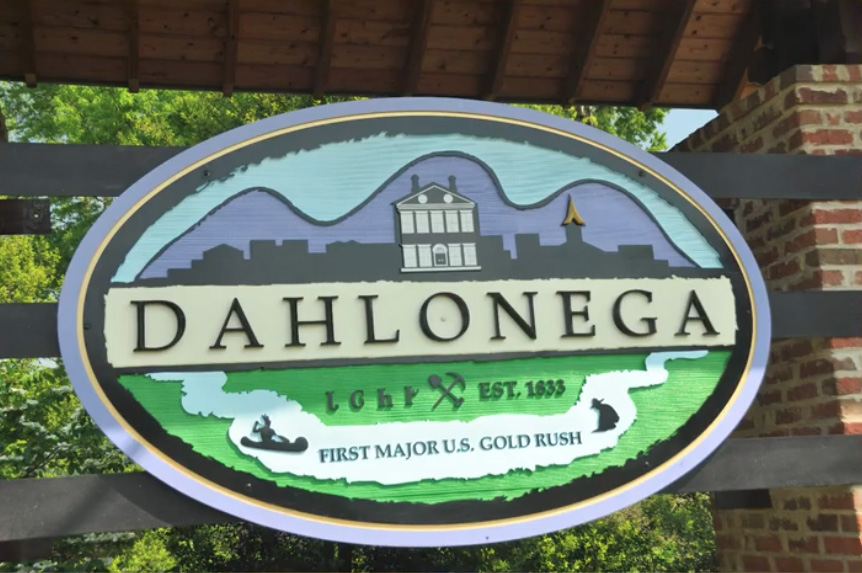 They issued Gold Coins in three main denominations: the gold Dollar, the $2 ½ dollar and the $5 gold coin. Also, for one year only in 1854, Dahlonega struck a small quantity of the prized $3 Indian princess—only 1,120 of them!
Dahlonega gold coins were widely circulated and some can be had for under $2k….but Mint condition coins are highly prized due to very small Mintages and low survival rates so very few of the original coins issued have survived. The devastation of the Civil War led to the Dahlonega mint never reopening.
Less Than 1% of the "D" Mint Coins Survive Today There are several factors that make the Dahlonega Gold Coins popular with collectors today. First is their southern heritage and the fact that all coins were minted before the Civil War. The extremely low original mintages of gold coins make them hard to find today and collectors love anything that's difficult to obtain and that others can't possess.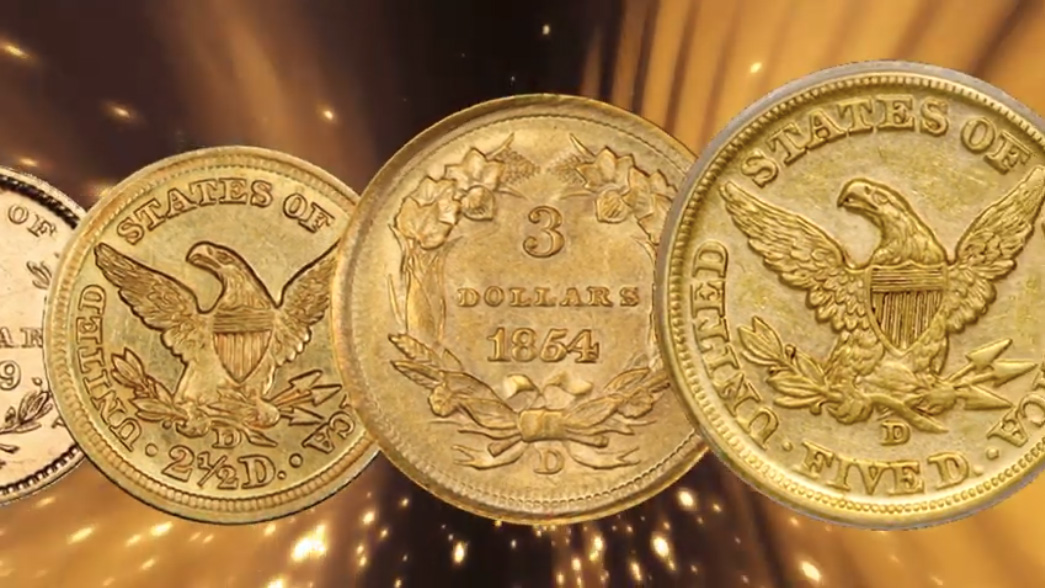 Less than 1% of the original low mintages are believed to have survived in any condition. For that reason, gold coins from the Dahlonega Mint are considered quite rare to collectors today. Over 140 years later, the pride and craftsmanship of the mint officials at Dahlonega is apparent in many of the examples from this mint. The area of collecting Southern Mint, Pre-Civil War Gold is highly specialized.
Very few coin companies even have a single example available for you to see.
Dahlonega Gold Type Set Type One Gold Dollar (1849-1854)
Type Two Gold Dollar (1855 only)
Type Three Gold Dollar (1856 and 1861)
Classic Head Quarter Eagle (1839 only)
Liberty Head Quarter Eagle (1840-1859)
Three Dollar Gold Piece (1854 only)
Classic Head Half Eagle (1838 only)
Liberty Head Half Eagle, Obverse Mintmark (1839 only)
Liberty Head Half Eagle, Reverse Mintmark (1840-1861)
Today, you can own a piece of Southern Branch mint history by acquiring certified Dahlonega Mint Gold from Austin Rare Coins & Bullion. To learn more about this fascinating area of the market just give us a call.