The Philadelphia Mint of the United States
Philadelphia Mint - "Ye, Olde Mint"
Congress enacted legislation in 1792 that authorized a national mint for the United States of America. To establish our own national identity and form of commerce, we needed to mint our own currency to assist business transactions in the fledgling nation. The reason Philadelphia was chosen was because in 1792 Philadelphia was our national capital.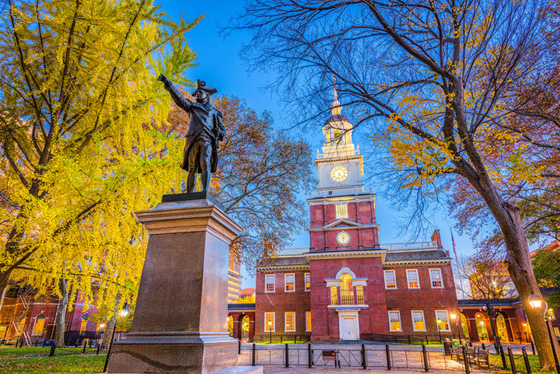 The Philadelphia Mint of the United States was the third building erected by the newly formed government whose Declaration of Independence was signed only a few blocks down the street. It has since moved three times. The last move being in 1969.
The first US Coins minted at the Philadelphia Mint were copper cents and half cents of 1793 solely for local commerce in and around the Colonies. In the early days all minting was essentially done by hand and later followed by steam operated presses using the limited amounts of gold, silver and copper at their disposal. In 1836, the first steam operated coin press arrived at the Philadelphia Mint. Soon the mint was able to produce 100 coins per minute.
Over the years, the mint expanded it's facilities and capacity. Large metal bricks of silver and gold were used to produce Silver Dollars and US legal tender gold coins. The Philadelphia Mint became known as the "mother mint" and for decades was the only US Mint facility. For that reason, the coins minted there exhibited no "mint mark."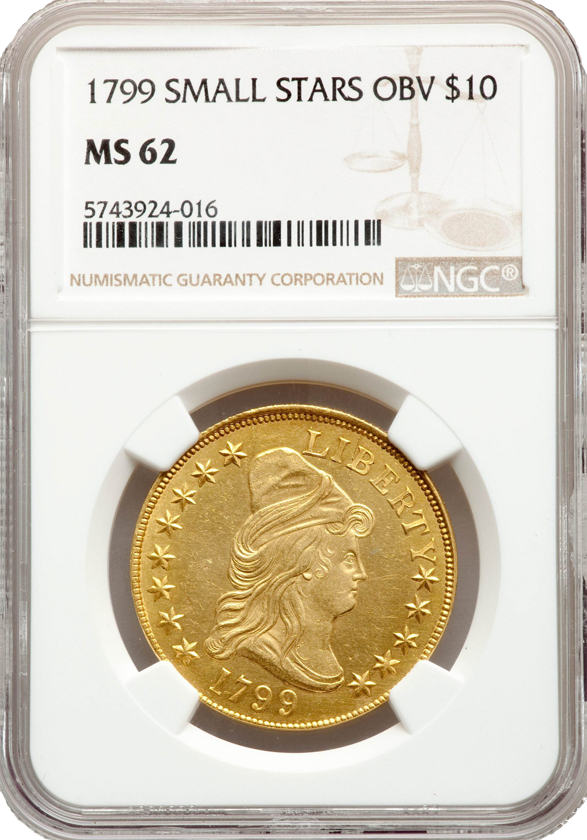 In 1838 when the New Orleans Mint was opened to serve the Southern States the tradition of branch mints putting their own unique "mint mark" on each of their coins began. Mintage figures were extremely low and very few of early issue Philadelphia Mint coins exist to this day.
Sadly, very few of the earliest dated Philadelphia Mint coins exist to this day because the hobby of coin collecting simply didn't exist at the time. People back then owning a $20 Liberty Gold piece was the equivalent of putting away a month's salary.
Over time, the Philadelphia Mint would strike every US coin type like $10, $5, $2.50, half dime that were made of gold and silver. Many of the late 1700s and early 1800s dates are extremely rare and highly prized examples struck at the US Philadelphia Mint. The Philadelphia mint continues to issue coins for our country.

Currently the Philadelphia Mint coins all denominations of circulating coins, commemorative coins authorized by Congress, as well as medals. "The Philadelphia Mint makes master hubs and dies for all the coins and medals the US Mint produces. The Denver Mint receives master dies from Philadelphia to produce its own working hubs and dies. Both Denver and Philadelphia make working dies for the San Francisco and West Point Mint facilities." —usmint.gov
To learn more about this fascinating area of the market talk to one of our Austin Coin Advisor - just give us a call.