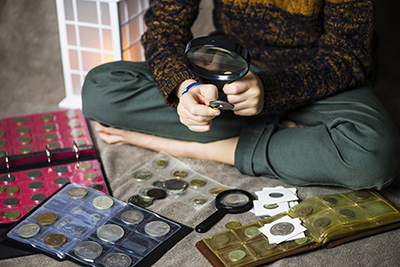 Inside This Report
• High Demand on Fixed Supply
• Demand Growing in All Sectors
• Recommendations
Since the new Statehood Quarters and Gold Dollars were released, the US Mint estimates 139 million people in the United States are now collecting coins. By every estimate, this is a quantum leap! From 1999 to 2008, five new State Quarters have been minted annually. Each State's unique design is released in the same order that the State joined the Union. This monumental task to change circulating coinage each year has resulted in bringing new coin collectors at a rate that is unprecedented. Many of these novice coin collectors as well as kids will grow up with a renewed interest in collecting coins that we feel has been and will be a strong force for demand across all areas of classic Rare Coin collecting.
Remember Finding Silver Coins in Pocket Change?
Since only five new quarters were released annually, collectors bored easily with the lack of new coins. Many began collecting modern issues, classic Pre-1964 Silver Coins, and silver dollars. Many baby boomers, with deep pockets, have begun collecting Pre-1933 US Gold Coins as investments. In fact, there's a well documented demand across the coin collecting hobby. At recent dealer shows, nice gold coins like we trade have been tough to find.
Not since the 1960's when real silver dollars, silver quarters, and silver dimes were removed from circulation have we seen such a wide variety of Americans collecting coins. Perhaps you're old enough to remember the thrill of the chase for those elusive silver coins.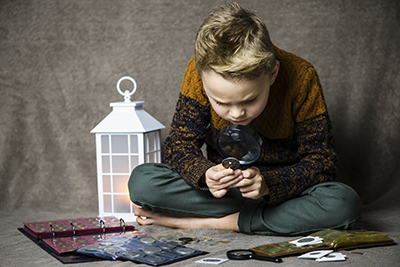 It's A Family Hobby
We find that kids, parents, and grandparents alike are rediscovering the hobby of coin collecting. It's a great way for the family to enjoy quality time together while teaching children about American values, history, and saving money. It is also great fun for the whole family! Coin collecting can start as a hobby that can begin at childhood and continued into well into adulthood. Some may pick it up later in life, but many get great pleasure in watching their collections grow. What we have found is that there are many avid collectors out there.
High Demand on a Fixed Supply
As a firm devoted to serving serious coin collectors/investors, Austin Rare Coins has benefited greatly from new collectors entering the market. In recent years, we've seen three distinct levels of demand.
Demand level 1 – Is a grassroots demand from millions of new collectors that start small with quarters, then move into silver coins, silver collars, or lower priced gold coins. We see those with available funds building $1,000 to $5,000 collections, over time.
Demand level 2 – With gold moving from $255/ounce to the 900+ range, a swell of investor dollars have entered the Pre-1933 Gold Coin Market. It's not unusual for them to put $50,000 to $100,000 into gold bullion, popular date gold coins, and Pre-1933 Gold Coins. This market is just a fraction of the coin collector market, yet very affluent and prone to move money swiftly into the hot areas with rising metals prices.
Demand level 3 – In the past few years, we've seen record after record broken at auctions for the highest priced, rarest US coins & rare ancient coins. In August of 2003, a famous 1804 silver dollar was auctioned for $1.2 million dollars; the same coin sold the year before for $874,000. Naturally, this group represents only a handful of "Super Collectors" with extreme wealth.
Demand is Growing
In all sectors of the market coin dealers like to watch the top-end auction market for several reasons. Historically, when the most expensive rare coins begin to trade hands, at significantly higher prices, the entire coin market benefits from the top down.
This is due directly to the exposure auctions receive from newspapers, magazines, and TV reporting on these historic events and record-breaking prices. Exposure creates interest, interest draws in more investors/collectors and this demand puts further upward price pressure on the limited supply of rare coins.
In addition, as the most expensive and rarest coins go up in price, it provides headroom for the next rarest coin series to rise, coins that we specialize in trading.


Coins are a Demand-Driven Market
As you might imagine, across those 139 million new coin collectors, budgets range from a few hundred to millions of dollars to spend on coins. We look at it this way. If only one-half of one per cent become serious coin collectors, over 695,000 people will be scrambling to find coins and bidding-up coin prices. If they accumulate only a modest $5,000 collection, that alone would move $3.475 billion dollars into the relatively small coin market.
Insider Comments
"As we see it, this can only create a demand-driven market for the foreseeable future. This is why we anticipate coin demand to keep growing dramatically."
High Demand Drives Up Prices
These factors create a large and growing base of collectors. Add to that the rise in gold and silver prices since 2001 and you have a "double-impact" on coin market demand. As a result, the classic, truly rare US coins from the 1800s and 1900s are in a high demand scenario these days.
Recommendations on Getting Started
New collectors may want to begin by accumulating a few certified Morgan Silver Dollars or Peace Silver Dollars and Top Gold Picks- Pre-1933 Gold Coins.
Whatever you do, buy the highest quality and rarest coins you can afford.
The early stages of any bull market are historically the best times to assemble a collection of coins. Today, nice coins can still be found at reasonable prices that offer solid value.
Final Considerations
We feel strongly that just about everyone today can afford to collect a few US coins thanks to the many different coin release yearly world wide. Most modern circulating coin can be purchased for their face value at any bank. Why pay more? Beware coin dealer prices that can often vary widely.
When buying coins for investment purposes only, it's not possible for any coin dealer to guarantee you a profit or guarantee against a loss. In addition, rare coins are typically considered to be a long-term investment suitable across a 5 to 7 year, or longer, holding period. As in any marketplace, you buy and sell collectibles at your own risk. You alone make all the final decisions on the areas of collecting that you prefer. In the end, few hobbies offer both the pleasure and potential rewards of coin collecting.