Four Key Factors of Success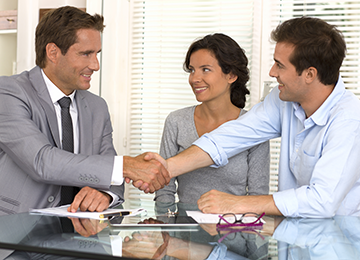 Inside This Report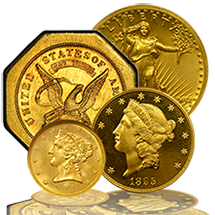 Everyone would like to build a collection of coins that are interesting, valuable today, and likely to grow in value in the future. The typical investment-oriented coin collection differs greatly from one built by either a high-end collector or by the wide base of everyday collectors.
To meet your growth objectives, a rare coin collection has to be built with an experienced approach. Here are four key factors that we feel are of utmost importance.
1. Strong Demand from Serious Collectors
Always look for coins that have a broad base of both active investors and collectors. The more wealthy, sophisticated, and avid the base of collectors in an area, the more buyers you will have to sell to in the future.
2. The Smaller the Supply, the Better
Be picky and insist on the highest quality rare coin for the date that you can afford. This simple formula is always true: Rarity + quality = value. Focus on coins that are hard to find and the most desirable. Be patient in building a collection. Tough dates will almost always be in the highest demand and easier to liquidate under most market conditions.
3. Insist on High Quality Coins
Take the time to review the price history of any rare coin you purchase. Rare coins with a good history of 100% to 300% price increases during past bull markets, usually offer you excellent profit potential in the next hot market. While past performance is no guarantee of future value, we are convinced that undesirable coins are losers in any market. It is of utmost important to remember that each coin must stand on the value of its own individual merit related to grade, price, eye appeal, and rarity.
4. Search For Genuine Rarity
Finally, we recommend you acquire a selection of Genuinely Rare United States Coins. There are fundamentally two ways to determine a coin's rarity. They are "Condition Rarity" and "Absolute Rarity."
Condition Rarity is a coin that is particularly rare in higher grades. Some coins are common in worn, circulated grades, yet there could be only five coins known to exist in higher grades of "mint condition".
The phrase Absolute Rarity means that a coin is rare in any grade. These few coins that are Absolutely Rare in any grade are the "Blue Chip Recommendations" of the US Rare Coin Market.
Not every coin you own has to be extremely rare. But, coins with better rarity and of the highest quality should be in every serious collection of US Rare Coins. This adds diversity, interest, and desirability as you enjoy the coins while you own them and for others who may be acquiring your collection in the years to come.
Rare Coin Terms - Quick Dictionary