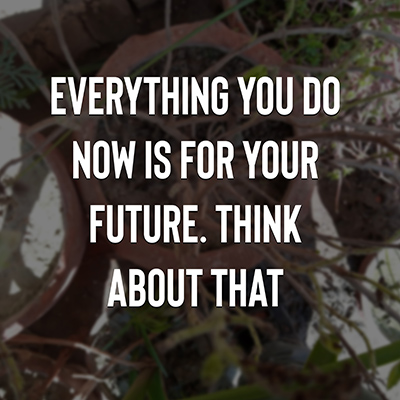 Inside This Report
As you build a rare coin collection, it's important to take into consideration who your collection will interest later when you get ready to sell. Over the decades, Austin Rare Coins management team has carefully studied the success of many of the best known coin collectors. This has lead us to recommend a distinctive collecting strategy to our clients, one that we feel will add to the pleasure of ownership and the long-term financial success of collecting. This approach is an ideal way to help you identify the most appealing and desirable areas of the coin market to build your collection around.

Always Think Like A Coin Collector
Time has proven that serious collectors tend to make the most money in rare coins. Typically, they search for "undervalued coins" and buy "well below" previous market highs. They hold their coins patiently for years and sell into hot coin markets. Here is a link to the Rare Coin Terminology to help you get started!

Put Rare Coins in Perspective
Rare coins have an extremely limited, fixed supply. Historically, coins increase in value when a wave of new collectors enters the market and their demand overwhelms the limited supply. In a rising market, newcomers are forced to bid-up prices to entice the old-time coin collectors to sell. Keep in mind that coins do not go up forever. Coins trade up and down in long market cycles and they do go down in price as well as up. That's why timing is a key factor to success.
Systematically Collect Coins
Buying a few coins here and there with no plan or goals usually leads to a hodge-podge collection of coins. Avoid this approach that makes your collection harder to sell later. We find that the most successful rare coin portfolios to be sold in recent years were built by "systematically" assembling historically rare and desirable coins. Developing a plan early makes all the difference.

The table below is a brief list of popular areas of coin collecting. It can aid you in deciding on a focus for your collection.
Rare Coin Collectors
Pre-1933 Gold Coins:
$20 Liberty 1849-1907
$20 Saints 1907-1933
Gold by Denomination
$10, $5, $3
Princess, $2 1/2 &
Gold Dollars
Pre-Civil War Gold
Dahlonega, Charlotte, and
New Orleans Mint
Morgan Silver Dollars
Peace Silver Dollars
Super Collectors
Rare Date Gold
Extreme Rarities
Early Proof Sets
Fractional Gold Coins
Pattern Coins
Error Coins
Territorial Coins
Colonial Coins
Coins by Mint Mark
Carson City Silver Dollars
Shipwreck Gold Coins
Ancient Coins
High Grade Modern Coins
Newbie Collectors
Collect by Denomination
Pennies, Nickels, Dimes, Quarters, Halves,
Silver Dollars.
Modern Coins
Statehood Quarters
Golden Dollars
Modern Proof Sets
Uncirculated Sets by Year
Coins by Mint Mark
Commemoratives
Bullion Silver Coins
Bullion Gold Coins
World Coins
Focus on a Precise Area of the Market
Thousands of coins have been issued since 1792 when the US Mint first opened. Very few collectors or coin dealers can be experts in more than a few areas of the market. For example, newbie collectors with limited budgets often collect modern coins that have extremely limited profit potential. That's not the kind of coins we sell. We prefer to focus on serving investment-oriented collectors who may be acquiring gold or silver bullion for the first time. Once these clients are educated fully about classic US Rare Coins, they soon join our large base of Rare Coin Collectors. In time, many move up to becoming what we call our Super Collectors who focus completely on acquiring extremely rare and historically important coins.
Sure, you can buy a few coins here and there on the internet, but please understand how important it is to build a long-term relationship with a firm that matches your interests and needs. Staying connected to one company makes it easier to liquidate your collection when you're ready to sell.
Our Rare Coin Advisors Can Help
While we offer a wide range of US coins and Ancient Coins, here are key areas in which we have a unique interest and specialized experience.
Our entire staff has been trained as specialists in Pre-1933 Gold Coins. We love gold, we always have. We can answer many of your questions about how to start with gold bullion and then move up gradually to building a collection of Rare Date Gold from the 1800's through 1933.
One area of our specialization is Pre-Civil War coin collections. We buy, sell, and trade the rarest of gold coins from the long-closed, almost forgotten branches of the US Mint in Dahlonega GA, Charlotte NC, and New Orleans LA.
Our Buying Trust also knows the US Silver Dollar market inside and out. In the current strong silver market, silver dollars have become very hot again and provide an ideal way to diversify beyond rare date gold collections.
We understand the Ancient Coins Market better than most other coin dealers. Finding the correct ancient coins to acquire requires knowledge, skill, and experience. Before you get started accumulating your collectible coins, download our FREE Ancient Coins Buyer's Guide. If you have any questions consult one of our Ancient Coin Advisors.
How To Get Started?
Before you begin to build a serious collection of US Coins, please talk with our team of Rare Coin Advisors first. They can discuss your goals and help select areas of focus. The members of our Austin Buying Trust have been acknowledged as pillars of authority in the rare coin industry for decades. This team has trained and shared their knowledge with our staff at Austin Rare Coins & Bullion since 1989. We also recommend you order our FREE Precious Metals Portfolio Guide. Early planning will make it easier to finish a collection within a clearly defined budget range.
Questions?
Call Austin Rare Coins & Bullion Monday through Friday 8AM to 8PM at 1-800-928-6468. Taking a few minutes to talk with us today may avoid significant problems in the future. Getting the facts first can prove to be very rewarding in the long run.