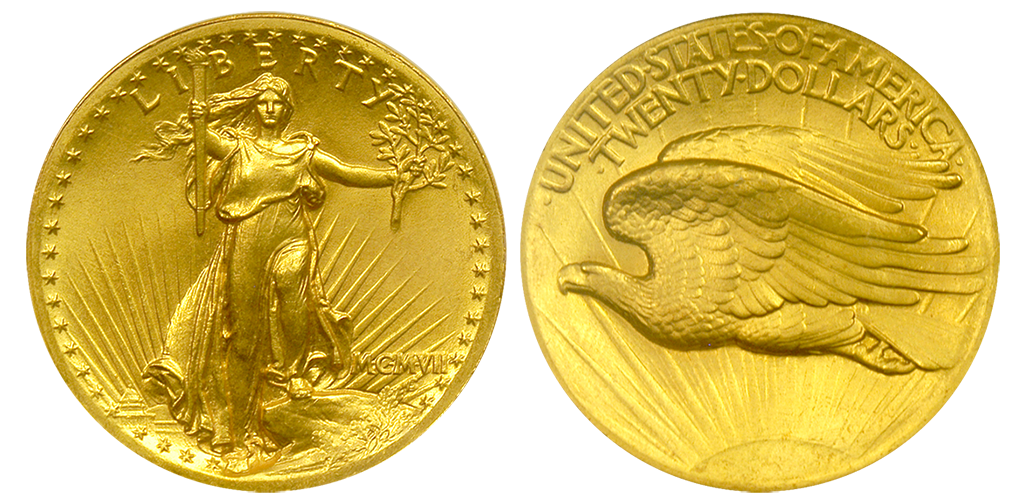 Augustus Saint-Gaudens' artistic brilliance left an indelible mark on American coinage. Born in Dublin in 1848 and raised in New York City, Saint-Gaudens displayed an early aptitude for sculpture. Importantly, his journey led him to Paris, where he honed his craft at the École des Beaux-Arts, a renowned art school. Afterwards, upon his return to the United States, his innovative approach to sculpting gained admiration.
A Presidential Commission
The pivotal moment in Saint-Gaudens' career came with a commission from President Theodore Roosevelt in 1905. Tasked with rejuvenating American coin design, Saint-Gaudens brought a fresh perspective to numismatic art. Furthermore, his designs captured the essence of American identity and history, elevating coins from mere currency to intricate works of art.
Revolutionizing American Coinage
Saint-Gaudens' impactful contributions to numismatics are showcased in his iconic designs for the $10 and $20 gold coins, minted from 1907 to 1933. These coins, bearing Lady Liberty and a majestic eagle in flight, symbolize American ideals of freedom and progress. Above all, their intricate details and dynamic compositions reflect Saint-Gaudens' mastery of sculptural form and symbolism.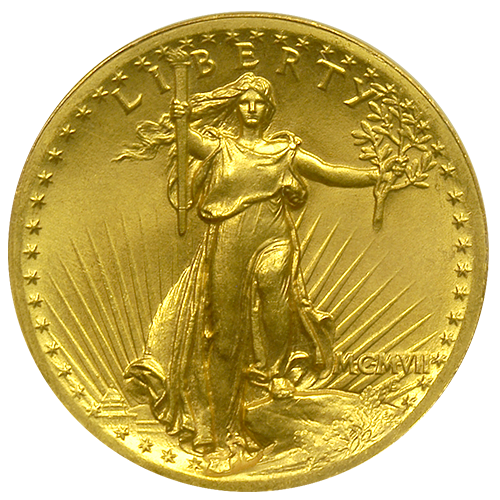 The 1907 $20 High Relief St. Gaudens Gold Coin
Among Saint-Gaudens' exceptional creations, the 1907 $20 High Relief gold coin stands out. First of all, his continuous dedication to creative brilliance is demonstrated by this masterwork. Secondly, the coin's sculpted relief gives Lady Liberty an almost three-dimensional appearance, breathing life into the design. In fact, due to the technical challenges posed by the high relief, production was limited. Collectors and enthusiasts often refer to this coin simply as the "Saint-Gaudens."
A Lasting Legacy
Saint-Gaudens' artistic brilliance influence extended beyond coinage, leaving an enduring impact on American sculpture and art. Indeed, his ability to infuse emotion and narrative into his works revolutionized the perception of coins. Today, numismatic enthusiasts and collectors hold Saint-Gaudens' creations in high esteem, recognizing their significance as cultural artifacts and artistic marvels.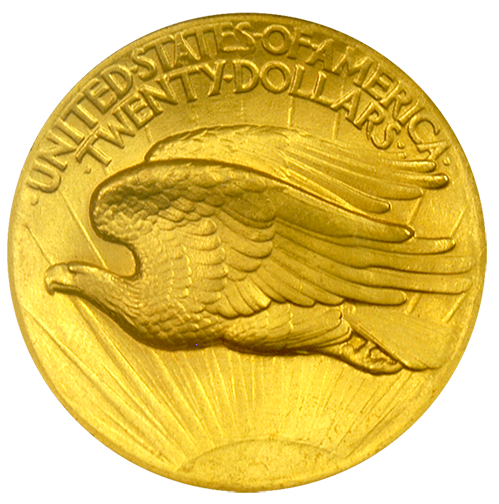 In Conclusion
Augustus Saint-Gaudens' journey from a gifted sculptor to a numismatic luminary is a story of innovation, dedication, and a lasting legacy. Another key point, his contributions redefined the art of coin design, bridging the gap between numismatics and sculpture. The intricate details, profound symbolism, and evocative beauty of his designs continue to captivate generations, embodying the spirit of American creativity and ingenuity.