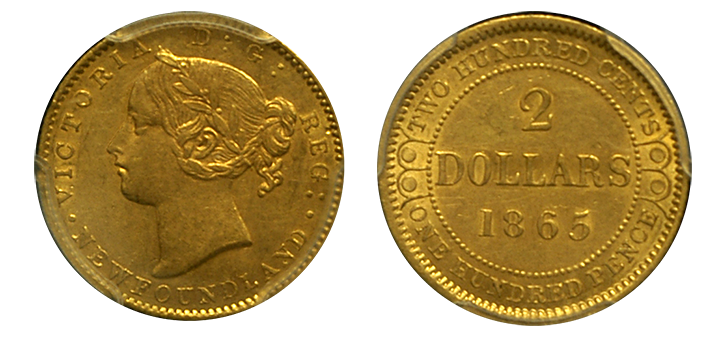 Many people today are not aware that Newfoundland was independent and its own Dominion. Today, Newfoundland is the last province of Canada. This means it was the 10th and last province added. However, it was formerly known as the Newfoundland Colony. It wasn't until after World War II that it became a province of Canada. In fact, on March 31, 1949, it was easternmost, the tenth, and last province to be added to Canada.
Before it became a Canadian province, Newfoundland was called the "Dominion of Newfoundland." Back in 1907 Newfoundland along with its neighbor Labrador enjoyed the constitutional status like other dominions of the time. This was confirmed by the Balfour Declaration of 1926 along with the Statute of Westminster of 1931.
Newfoundland's independence only survived for 79 years. This was because of severe economic hardship during the Great Depression. Apparently, Newfoundland accumulated a significant amount of debt due to the building of a railway across the island. Consequently, in 1934, Newfoundland had to surrender its independence to the British Empire. They decided to give up self-government and suspend their own constitution. This allowed the United Kingdom to take over guardianship.
World War II
The persistent worldwide Great Depression lasted until World War II broke out in 1939. Newfoundland became a strategic World War II location. Above all, it was important for the Battle of the Atlantic. Once the United States entered the war, they found the strategic need to deploy military bases on Newfoundland. In fact, the U.S. rapidly injected a lot of American money and influence to quickly build American military, naval, and air bases.
The new found support from the U.S. led to close ties, which led to a new Economic Union Party. This close union was a short-lived because Canada and the British Allies denounced the union. Nevertheless, Newfoundland seemed too small to be independent and needed financial help. It only had a population of 313,000 not counting the 5,200 on Labrador.
London realized that something needed to be done. A union and annexation with the United States seemed like a distinct possibility. So in 1945, Britain decided to allow Newfoundlanders to make their own decision by giving them the choice to vote on their future by referendum. Canada assisted and cooperated with Britain to help prevent America from getting any closer.
It was a tough decision for Newfoundlanders to choose between confederation or Dominion status. In short, after a close vote of 52 to 48 percent Newfoundland decided to band together with Canada. Therefore, Newfoundland is the tenth and last province of Canada.
Below is a video that has a two-dollar gold coin that was struck in Newfoundland in 1865 when it was its own dominion. Today, Newfoundland is the last province of Canada. However, this coin was from an extremely low mintage of only 10,000 coins—way before it became united with Canada.
It's the first year of issue of the series that issued sporadically from 1865 to 1888. In addition, it has been graded by PCGS in one grade shy of mint state. Above all, it is a wonderful coin and seemingly undervalued in the current marketplace.