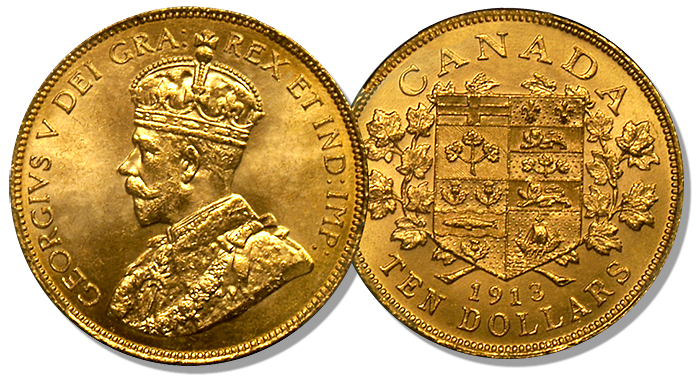 In short, the "First Canadian Gold Coins" were struck around over a hundred years ago. In 1912, the Dominion Government ordered 8,000 five-dollar gold coins, and 8,000 10-dollar gold coins minted. By the end of that summer, $600,000 worth of gold coins had been circulated to Assistant-Receivers General across Canada. Production of the gold coins continued until 1914.

These first Canadian Gold Coins struck by the Mint were Canadian in almost every aspect. In fact, from raw material to design. They were composed almost entirely of Canadian gold, much of it from the Klondike region in 1912.
What about the Gold Maple Leaf?
Interestingly, the Canadian Maple Leaf was struck in 1979 a was not the first Canadian gold coin. To clarify, Canada's first gold coins were produced over one hundred years ago. The reason you've probably never seen them is because they were locked away in bank vaults. They were locked away for nearly 85 years due to a government gold recall.

The few that escaped the recall were in high demand like the one below that actioned fore over $4,500 back in 2004.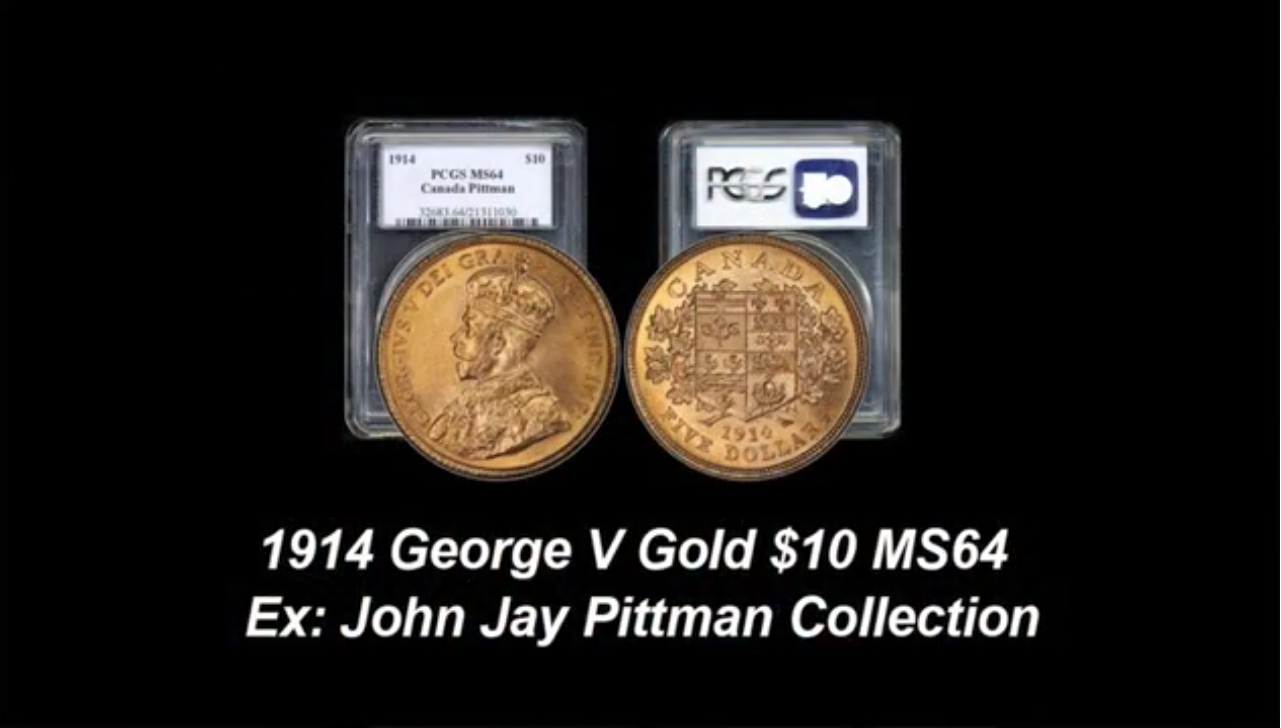 Think about this... The U.S. issued $10 gold coins for over one hundred years. On the other hand, the Canadians only issued them for two years making these over sixty time more rare than United States coins of the same size.
Great News! Austin Rare Coins & Bullion currently has some examples as of Jan. 1, 2023. In fact, they are some of the finest examples from the Canadian Hoard. Furthermore, they are certified by PCGS in Mint State 63 condition. It is interesting to note, these coins have sold for $3,000 a coin and Austin Rare Coins & Bullion are selling them for far less.
Don't wait long! This could be your last chance to order one of these beautiful first Canadian Gold Coins. Currently, we have around 100 of them. However, get your while supplies last. Early multiple coin orders will receive a two-coins date set. Hurry, before they're completely gone.

Download the Bank of Canada Gold Hoard Flier.